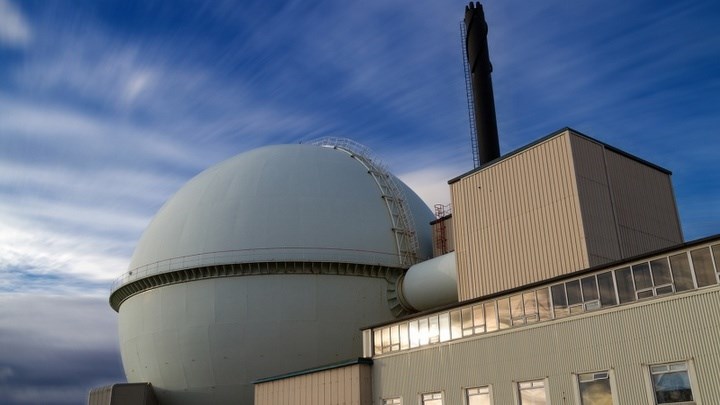 DSRL
NUVIA (UK) has won a multi-million-pound contract with Dounreay Site Restoration Limited (DSRL) to remove residual sodium-potassium (NaK) from the Dounreay fast reactor (DFR).
Nuvia is a leading engineering and project management company which provides services to various industries. Under the contract the company will be responsible for designing, procuring, installing, and commissioning plant equipment that will be used to remove the residual NaK from the DFR's complex piping network.
The dome-shaped reactor, which began construction in 1955 and closed in 1977, was part of the UKs centre of fast reactor research and development between 1955–1994 at Dounreay, Scotland. Today, Dounreay is a site of construction, demolition, and waste management as authorities attempt to return it to near original condition.
Nuvia will remove the NaK using an existing water vapour nitrogen process, which will react with the residual NaK to produce sodium hydroxide, potassium hydroxide, and hydrogen. The products collected will then be made safe for disposal through processing via existing gas filtration systems and the existing ion exchange plant.
The contract commenced in July, and the work is expected to be delivered over three-years.
Engineering of the work will be carried out at Nuvia's design offices. The first stage of procurement and manufacturing of pipeline and equipment will also be carried out there. Installation and commissioning at the Dounreay site will be managed by local Nuvia staff. The staff will be supported by the local Caithness and North Sutherland supply chain, which is experienced in decommissioning work.
Dounreay Fast Reactor
The DFR is one of only two fast reactors ever built in the UK and it was the world's first fast reactor to supply energy to the national grid. Supplying enough power for a small town like Thurso, Scotland (population 9,000).
After closing in 1977, most of the reactor fuel was removed before decommissioning work was halted. During follow-up work, metal casing in the reactor was discovered to have swollen and jammed. These stainless-steel casings, known as breeder elements, are natural uranium elements. When exposed to radiation the elements 'breed' to create new fuel, plutonium.
The discovery of the damaged elements stopped further decommissioning work for 20 years. Efforts were reawakened when the decision was made in 2000 to close Dounreay, and the creation of the Nuclear Decommissioning Authority (NDA) a few years later.
Dounreay
Dounreay was the site of the UK's fast reactor research and development programme between 1955 and 1994. Some of the nation's leading scientists experimented with metals, such as plutonium and uranium, in an effort to gain knowledge for electricity generation using a more advanced type of nuclear reactor.
Today, Dounreay is the site of one of the NDA's most technically challenging projects. The NDA owns the site and contracts DSRL to deliver its programme.