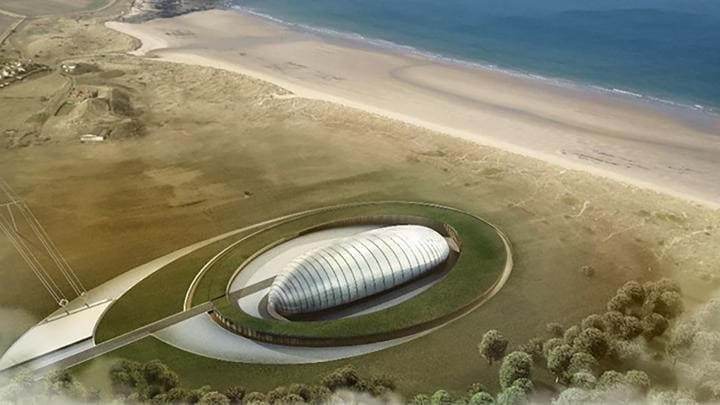 UK SMR consortium
RECENT funding, announced as part of the UK's ten-point plan for an industrial revolution, will help UK SMR, a consortium for small modular reactor (SMR) development, as it works to build 16 SMR power stations to boost green economic recovery. The effort is expected to create 40,000 jobs over the next 15 years.
The nuclear fleet would help the UK to secure its net-zero commitments affordably, revitalise the nation's industrial base, and position the nation to generate a £250bn (US$333.33bn) export market.
Each of the planned power stations will provide 440 MW of electricity, enough low carbon power for a city of 450,000 homes for 60 years, according to UK SMR consortium leader Rolls-Royce.
The power stations will also provide low carbon energy to produce net-zero aviation fuels and hydrogen to support the UK Government's Jet Zero ambition, as well as the wider decarbonisation of transport.
Up to 80% (by value) of the power station components would be manufactured in factories in the Midlands and North of England before being transported to existing nuclear sites around the country to be assembled in weatherproof canopies. The consortium expects to create 6,000 high-value manufacturing jobs, as well as engineering roles, by 2025. By the mid-2030s, 34,000 further manufacturing jobs would be created.
According to Rolls-Royce, the first unit could be operational within 10 years of the first order, with factories able to produce two units a year thereafter. The current expectation is that there will be two or three factories, located in the Midlands and the North of England and they will make all components, both nuclear and non-nuclear.
As part of the recently-announced UK ten-point plan, the UK is investing £215m into SMRs which will be delivered through the Low Cost Nuclear (LCN) programme from 2021onwards. The programme launched in November 2019 with an initial £18m investment from Government which was matched by UK SMR.
The £215 funding allocation, along with £300m in private investment, which the consortium will work to secure, will facilitate the programme's transition from Phase 1 into Phase 2.
Phase 1, which started with the launch and will run to May 2021, involves finalising detailed design work and choosing innovations to pursue. Phase 2 of the programme, set to run till 2025, will involve presenting the final design to nuclear safety, security and environmental regulators for approval. Simultaneously, work will start on locating and building factories to make the components, and site preparation activities could possibly start at the power station locations.
Total export potential for SMRs is expected to be at least £250bn by 2050, which could lead to more UK jobs. Rolls-Royce has signed memorandums of understanding with US energy company Exelon Generation and Czech company CEZ to explore the potential SMRs.
UK SMR aims to accelerate deployment of a fleet of SMR power stations across the UK. In addition to consortium lead Rolls-Royce, UK SMR involves: Assystem, Atkins, BAM Nuttall, Jacobs, Laing O'Rourke, National Nuclear Laboratory, Nuclear Advanced Manufacturing Research Centre, and TWI.