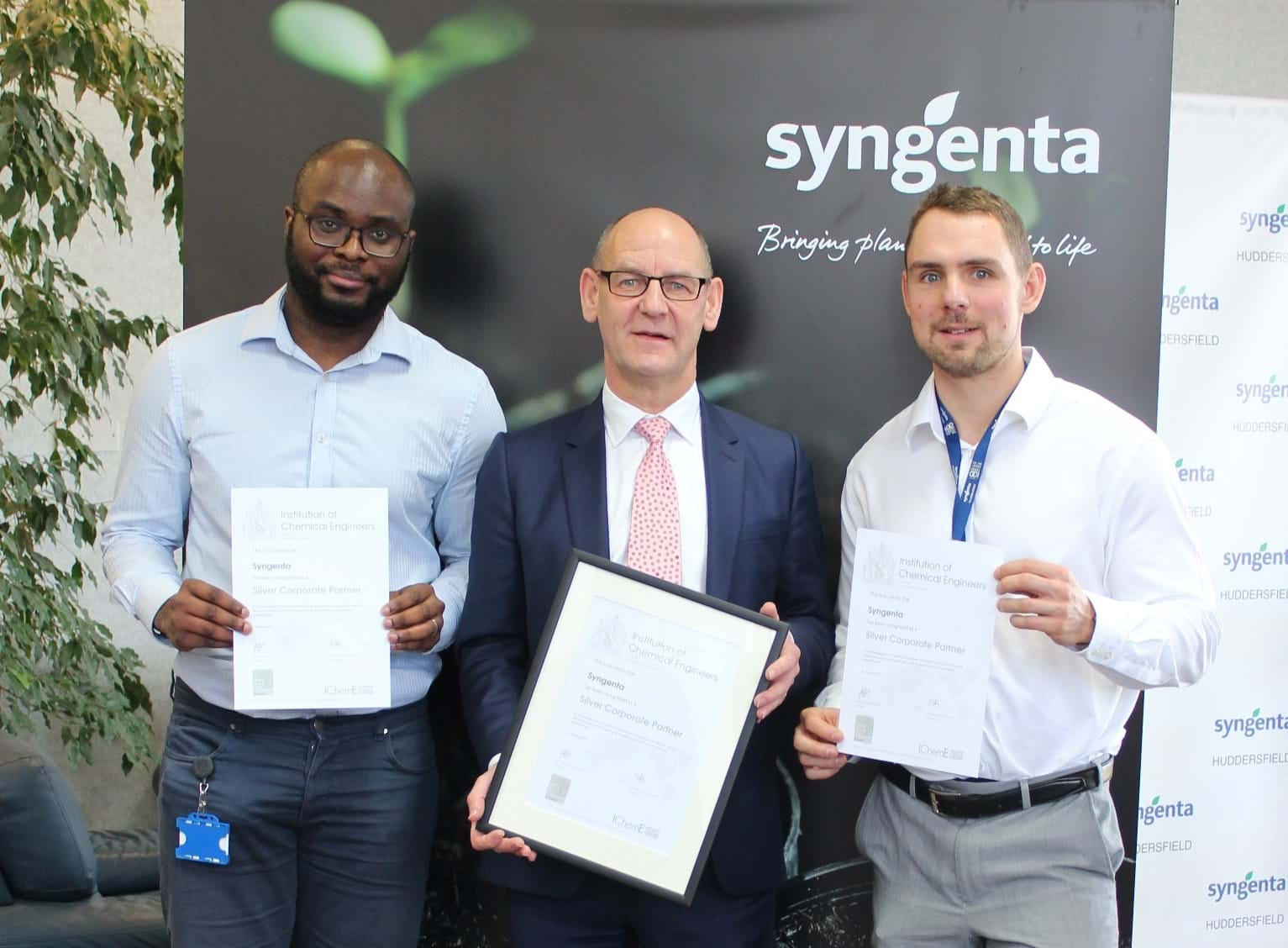 THE UK arm of global agribusiness company Syngenta has been awarded Silver Corporate Partner status by IChemE.
Syngenta became a Bronze Corporate Partner in May 2015 but has now been upgraded after demonstrating further commitment to the professional development of chemical engineers. As a Silver Corporate Partner, as well as paying IChemE membership for eligible staff and having an Accredited Company Training Scheme (ACTS) for graduates, Syngenta has been recognised for its work in inspiring the next generation of chemical engineers and sharing industry best practice.
Syngenta UK has sites in Grangemouth, Huddersfield and Jealott's Hill. In Huddersfield, the company has opened a Community Science Lab to show young people how science is applied in industry. At the Jealott's Hill site the company hosts community and school visits. A number of Syngenta chemical engineers are actively engaged in mentoring, assessment and schools outreach. Company employees have access to the LEAP internal online learning forum, which allows its chemical engineers around the world to share knowledge and participate in collaborative problem-solving. Syngenta welcomes work placement students from the universities of Huddersfield and Edinburgh and offers undergraduate site tours. It also has an advanced apprenticeship programme.
IChemE director of communications, Andy Furlong, presented the award to Syngenta process engineering team leader Michael Bryce and senior process engineer Olu Ajayi-Oyakhire, at Syngenta's manufacturing centre in Huddersfield on 25 January.
"It's fantastic to receive IChemE recognition of Syngenta's Process Engineering Graduate training scheme, through which I was one of the first cohort to complete. I can say from first-hand experience that through all the work Syngenta does to attract, develop and retain new engineers, there is a positive net effect on skills development in the profession. Achieving Silver Corporate Partner status will help potential future graduates understand the standards that Syngenta operates to as an employer," said Bryce.