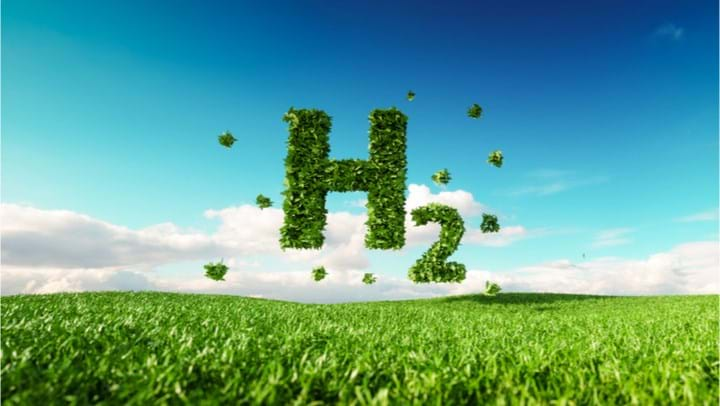 A FEASIBILITY study published by the South African Government and partners has identified nine projects across three hubs which could help kickstart establishment of a hydrogen valley.
Hydrogen is a key priority for South Africa, and President Cyril Ramaphosa has said that hydrogen fuel cells are a priority as an alternative energy source.
Johannesburg, Durban/Richards Bay, and Mogalakwena/Limpopo were identified as locations with the potential for high future hydrogen demand, to produce hydrogen (eg access to sun/wind and water infrastructure), and to contribute to a just transition. These locations will host pilot projects and contribute to the launch of a hydrogen economy in a hydrogen valley.
The feasibility study identified nine promising hydrogen-related projects in the hub areas, across the construction, industrial, and mobility sectors, that should be the near-term focus of valley developers.
In industry, two Sasol projects in Johannesburg were chosen to be the focuses of valley development efforts. According to the report, chemicals and energy company Sasol is committed to developing ethylene and ammonia using green hydrogen. Ethylene production would use hydrogen for heat and could require 8.5–12.5 kt/y of hydrogen by 2030. Green ammonia production by the company will be between 15 t/d (currently) and 45 t/d (in 2030), employing green hydrogen in place of grey hydrogen from steam methane reforming.
Mobility projects include deploying hydrogen fuel cell buses, mining trucks, forklifts, and hydrogen trucks, and retrofitting current port logistic diesel machinery to hydrogen diesel dual combustion. Construction projects include supplying power for a building and the Limpopo Science and Technology Park from fuel cell stationary power.
The valley is expected to serve as an industrial cluster, bringing various hydrogen applications in the country together, to form an integrated hydrogen ecosystem.
Hydrogen demand in the proposed valley is expected to reach up to 185 kt/y by 2030, or 40–80% of demand in the national hydrogen roadmap.
The valley could potentially add up to US$3.9–8.8bn to GDP through indirect and indirect contributions, by 2050, while also creating 14,000–32,000 direct and indirect jobs/year by 2030.
The feasibility study recommends regulatory and policy enablers needed to overcome existing barriers to scaling up hydrogen in the valley. These include:
easing deployment of renewable energy source

s

(RES)

and electrolysers

, by offering financial incentives to lower capex cost and fast

-

track RES deployment through simplified permitting procedures;
making near

-

term capex affordable for hydrogen supply infrastructure, by following a suite of policy instruments including direct financial support, financial incentives

,

and CO2 taxes;
helping to create momentum for future demand by putting in place sector planning to provide transparency on future off-take and encouraging technology partnerships between suppliers and off-takers to share risk in new projects;

and

using standards and labels to harmonise technology specifications and guarantee safety of hydrogen production, transport, and applications

.
Engagements on the hydrogen valley are already at an advanced stage with key stakeholders, including Limpopo Economic Development Agency, which signed a memorandum of understanding with the Department of Science and Innovation (DSI) in 2018. DSI published the feasibility study in partnership with mining company Anglo American Platinum, clean energy solutions provider Bambili Energy, and energy and services company Engie.
Phil Mjwara, Director-General of South Africa's DSI, said: "The establishment of a South African hydrogen valley is…seen as an opportunity that has great potential to unlock growth, revitalise the industrial sector, and position South Africa to be an exporter of cost-effective green hydrogen to the world. Hydrogen therefore remains an integral part of our Economic Reconstruction and Recovery Plan."
South Africa's Economic Reconstruction and Recovery Plan is aimed at stimulating equitable and inclusive growth. The hydrogen valley initiative is also part of work to support the implementation of the National Hydrogen Society Roadmap, which will set out a plan for creating an inclusive hydrogen society in South Africa, allowing development of an enabling compact between industry, labour, communities and the government.