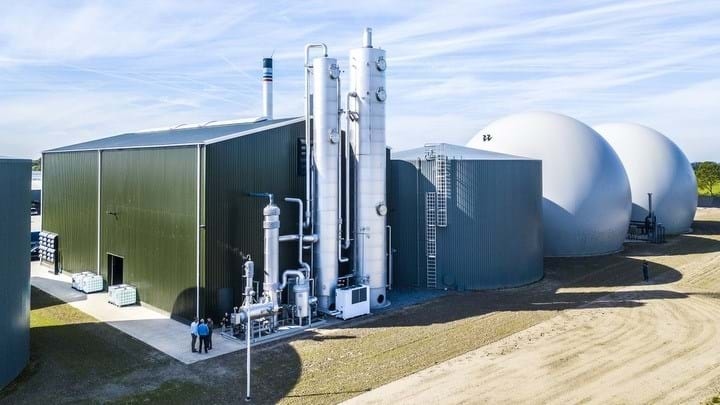 Frames
FRAMES Group, Hydrogenious LOHC Technologies (HLT), and MAN Energy Solutions (MES) have entered a partnership for storing hydrogen at a large scale.
Liquid organic hydrogen carrier (LOHC) technology stores hydrogen by binding it to a carrier molecule, which makes it as easy to transport as conventional liquid fuels. The carrier can then be recovered once the hydrogen is released.
In the new partnership, HLT will provide the LOHC technology, Frames will be responsible for the realisation of the hydrogenation plant, and MES will deliver the reactor which is needed to bind the hydrogen to the carrier, along with the steam generator which is needed to pre-heat the reactants prior to entering the reactor.
The companies have developed systems with capacities of 5 t/d and 12 t/d. LOHC has been used at a small scale, but is limited by the size of the liquid storage tanks. The collaboration will work to bring the technology to market and it is not aimed at a particular facility. It can be deployed on a site within 18 months after an order. The storage systems are designed to be used in a fixed location, with the liquid carrier fluid then transported using trucks.
"We see an increased demand for green fuels and are investing in the development of hydrogen solutions, like electrolysers and hydrogen storage. Hydrogen is the vital link in the energy transition", said Frans Roozendaal, CEO at Frames. "At Frames, we convert process and control concepts into skid-mounted solutions. Although the oil and gas industry has historically been the target market, we have also seen a strong expansion of our renewables activities."
"We are very satisfied to have gained such important players from the plant engineering sector for this cooperation," said Daniel Teichmann, CEO of HLT. "Since our technology uses the existing infrastructure for conventional fuels, it makes import and transportation of large amounts of green hydrogen, for example from Scandinavian wind parks to Central Europe, feasible. This partnership will contribute to creating a simple and efficient transport network for green energy at European and global level."