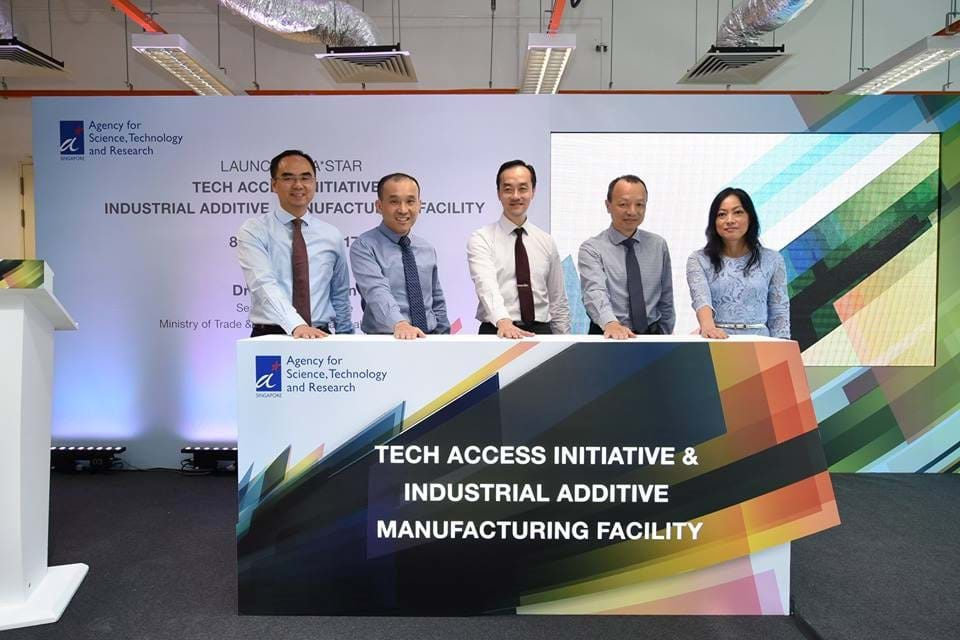 SINGAPORE'S senior minister of state for trade and industry, Koh Poh Koon, has launched the country's new Tech Access initiative to aid SMEs in gaining access to the latest manufacturing technology.
The launch took place at the Future of Manufacturing Summit, currently being hosted by the Agency for Science, Technology and Research (A*STAR) from 5–15 September in Singapore. As well as formally launching Tech Access, which will be spearheaded by A*STAR, Koh Poh Koon opened the Industrial Additive Manufacturing Facility (IAMF) at the Advanced Remanufacturing and Technology Centre (ARTC), which is part of the Tech Access programme.
SMEs often do not have the capital or capacity to invest in new technologies and the aim of Tech Access is to allow them to test out such technologies without having to spend large amounts, and prepare their businesses for the future. Between them, A*STAR and IAMF will offer 19 different manufacturing technologies, including inspection tools, robotised 3D scanners, and additive manufacturing techniques such as high pressure cold spraying and metallic laser powder beds.
As well as access to equipment, SMEs using the Tech Access scheme will have benefit from user training and technical advice from A*STAR experts to ensure they have the correct skills.
Singapore's Trade Associations and Chambers (TAC) will partner with A*STAR to promote Tech Access and accelerate the adoption of advanced manufacturing technologies. The Singapore Precision Engineering and Technology Association (SPETA) is the first Tech Access TAC partner, and SPETA members have already visited A*STAR labs to learn about the scheme.
The Tech Access programme is part of the Singaporean government's Research, Innovation and Enterprise 2020 (RIE2020) plan, under which Koh Poh Koon said that S$3.2bn (US$2.4bn) has been committed to support advanced manufacturing and engineering (AME) from 2016–20. The government has identified a number of "future of manufacturing" technologies, including additive manufacturing, digitalisation and automation.
"To remain competitive in the changing manufacturing landscape, our SMEs need to deepen their innovation capabilities and tap the opportunities from advanced manufacturing technologies," said Koh Poh Koon. "I encourage all companies here today to explore the suite of resources offered by Tech Access."
Earlier in the week, at the same Future of Manufacturing summit, A*STAR signed an MoU with GlaxoSmithKline (GSK), Pfizer, Merck Sharp & Dohme (MSD) and the National University of Singapore (NUS) to set up Pharma Innovation Programme Singapore (PIPS), to improve pharmaceutical manufacturing in Singapore.