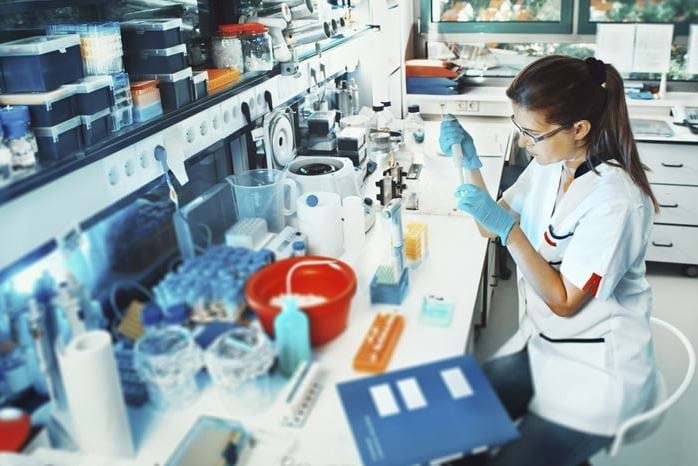 AS FAR as humans go, doctor-turned-investor Gregory Bailey is pretty good at spotting patterns and trends.
In 2004, he was one of the first investors to fund biopharmaceutical company Medivation at US$1.55/share – last year, it was bought by Pfizer for US$81.50/share. Five years ago, he saw a niche within the anti-cancer field of immuno-oncology, and has since backed the growing, AIM-listed SalvaRx.
Now, as the CEO of a newly-founded joint venture called Juvenescence AI, he plans to let artificial intelligence do some spotting for him.
"The ability of AI to do incredible pattern recognition which is beyond the comprehension – or abilities – of a human changes the paradigm, so we're at a major inflection point," he said.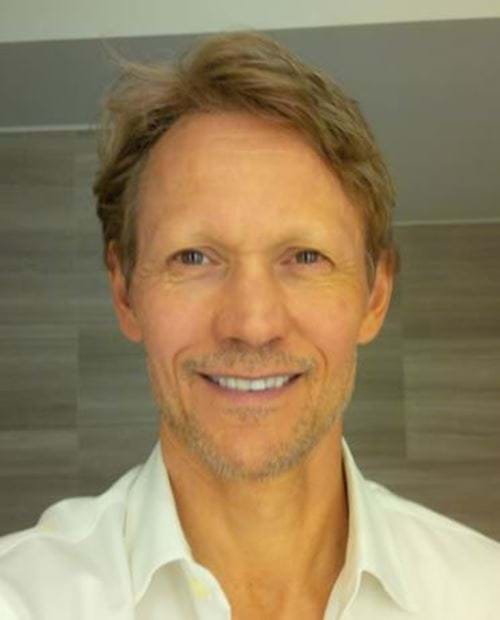 Juvenescence AI was established last month with the aim of developing compounds that are discovered or repurposed through a unique AI discovery pipeline. It was the result of a multimillion dollar deal between a British Virgin Islands-based holding company named Juvenescence, also founded this year, and an AI biotech startup called InSilico Medicine.
As part of the deal, InSilico will provide Juvenescence AI with five drug candidates a year over an undisclosed multi-year period. Simultaneously, InSilico has received an undisclosed injection of working capital from Juvenescence.
US-based InSilico, led by scientist Alexander Zhavoronkov, has won a host of awards for its work specialising in using genomics, big data analysis, and deep machine learning in anti-ageing research.
For Bailey, this is an area of medicine as cutting-edge as InSilico's AI research.
Slowing, halting, reversing old age
"I would say 70–80% of everything we know about anti-ageing has probably been developed in the last few years, or has been solidified," Bailey said.
"It is an extraordinary time, in that both AI and anti-ageing are coming together at a very similar point in human history. We think that this is transformative."
Examples of therapies Bailey hopes to develop include cleaning up deteriorated cells in the elderly, changing how mitochondria gradually die, and – looking further ahead – genetic manipulation.
He described the deal as "a good marriage with different qualities," combining his knowledge of bridging finance with the business of drug development, and InSilico's "extraordinary" engine.
Bailey said: "It's a game changer, because 90% of biotechs go to zero – so to try and sort through to find the compelling products and being able to develop them is a massive effort of trying to skew the risk-reward curve."
Juvenescence's other co-founders are also seasoned drug developers, consisting of British entrepreneur Jim Mellon, biotech investors Alexander Pickett and Anthony Chow, and ex-SVP and head of worldwide development at Pfizer, Declan Doogan.
Bailey was keen to point out the benefits of working with Doogan in particular, due to his involvement in countless drug trials, which is another area that the joint venture is hoping to streamline through the use of AI.
AI and clinical trials
Therapies can be tricky, and expensive, to progress through trials for a range of reasons. For example, when developing drugs for depression, test subjects taking a placebo will still see a psychiatrist, and therefore may positively respond to treatment in the absence of medication – similar placebo issues can also be seen in auto-immune drug trials.
This is something that Bailey hopes AI can provide clarity on. He said: "Zoloft (sertraline) and Prozac (fluoxetine) failed their phase three trials five times and seven times respectively because placebos did so well. If there was a model to pick up placebo responders and non-responders, that would significantly change drug development."
Another reason why drugs often fail trials is through side-effects and toxicity, which could be minimised through Juvenescence AI's approach.
"Additionally, if the product was AI generated, you are not just throwing a bunch of chemicals at a cell that is going to manifest Parkinson's – you are actually interrupting a very specific pathways. So in theory you're going to have a lot less adverse effects," Bailey said.
"If I can eliminate toxicity because of the way I'm generating the drugs, by AI, then I'm in a very advantageous position."
Of the five drug candidates a year, the joint venture hopes to develop a mixture of therapies through both long and short regulatory paths, while also addressing unique timescale challenges provided by the field of anti-ageing.
"For example, paths for oncology cancers are really long because you have to wait for overall survival – which is three years' study, as opposed to insulin, which is two days' study (before phase three trials)," Bailey said.
"The other element is that I don't think anyone in anti-ageing wants to be doing 75-year clinical trials. In doing clinical trials, you prove the efficacy of the product in a pathology – for example your immune system ages and vaccines don't work as well in the elderly as they do in a young healthy person, so you give the drug and you see if you have modified the vaccine response. And if you can prove you have rejuvenated the immune system, you have a viable drug.
"So, we have to be clever about how we structure the clinical trials and what pathologies we go after that will demonstrate that they are indeed having an effect on ageing or age-related diseases," he added.
Validation
Aside from producing commercially-attractive drugs, it is hoped that the partnership will be able to validate InSilico's pioneering approach.
Bailey said: "InSilico is one of the best that I've seen – and we've looked at a lot – but now we have to pressure test the model. Will it deliver as we anticipate on the ability to not only change drug discovery, but also drug development?
"Now we have got to see how it really works in real life as opposed to a synthetic model."
For a man who has made his career by spotting the right trend at the right time, Bailey is well aware that it could still be early days for AI.