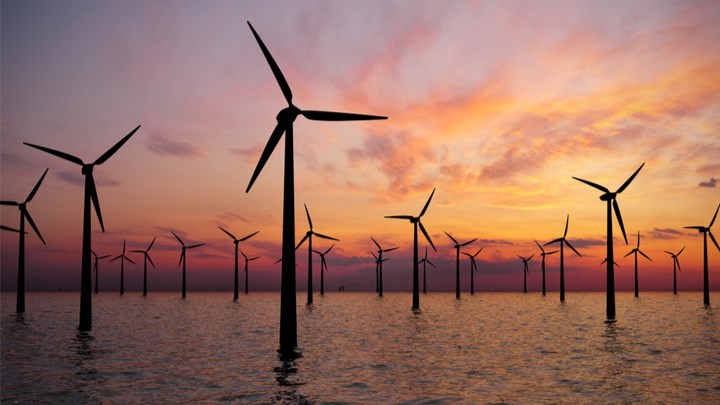 WIND power company Siemens Gamesa has launched a "world first", recyclable wind turbine blade for commercial offshore use.
The company has already made agreements with renewable energy companies for installations.
Siemens says that wind power is one of the cornerstones of tackling climate change. Global Wind Energy Council (GWEC) projected in a 2020 report that offshore wind would surge to 234 GW by 2030 (from 29.1 GW at the end of 2019). GWEC is an international trade association for the wind power industry.
With its RecyclableBlade technology, Siemens says it has achieved a milestone in sustainability. It highlights that many parts of wind turbines, such as tower and nacelle components, have established recycling practices. According to the company, 85% of a wind turbine is currently recyclable.
However, until now, the composite materials used in wind turbine blades have presented a challenge and have mostly been disposed of via landfills. Siemens says 10% of Europe's total fibre-reinforced composite (FRP) waste stems from wind turbines, but several European countries have introduced bans on landfilling such waste. FRP is a type of engineered material which exhibits high strength/weight and modulus/weight ratios compared to some metallic materials.
Built on proven, reliable processes, RecyclableBlades enable end-of-life recycling of wind turbine blades. The technology helps move towards a future in which full recyclability of projects is a market requirement.
Wind turbine blades are cast using a combination of materials; glass and carbon fibre, a core material such as wood or polyethylene terephthalate (PET) foam, and a resin system. RecyclableBlades use a novel resin that can be efficiently separated from other components at the end of a wind turbines working life. After dismantling from the turbine, the blades can be immersed in a heated, mildly acidic solution to separate the resin from the blade components. The materials can then be recovered from solution and prepared for secondary use.
The mild process protects the properties of the blade's materials, unlike conventional blade recycling methods. They can then be used in new products matching their technical properties, such as in the automotive industry, or to produce consumer goods such as flight cases and flat-screen casings.
Siemens has made several commitments for its novel blades. It will install and monitor the world's first wind turbines with recyclable blades at RWE's Kaskasi offshore wind plant in Germany. The project will begin producing energy from 2022.
Working with EDF Renewables, a renewable energy company operating in the UK and Ireland, Siemens aims to deploy several sets of RecyclableBlades at a future offshore wind farm.
With German wind farm developer and operator wpd, Siemens intends to install a set of its recyclable blades at a future wind power plant.
Siemens has already manufactured six 81 m long RecyclableBlades at its factory in Aalborg, Denmark.
Andreas Nauen, CEO of Siemens Gamesa, said: "The time to tackle climate emergency is now, and we need to do it in a holistic way. In pioneering wind circularity – where elements contribute to a circular economy of the wind industry – we have reached a major milestone in a society that puts care for the environment at its heart."
Gregorio Acero commented: "Our aspiration is to produce wind turbines that can generate renewable electricity for 20–30 years. When they reach the end of their useful life, we can separate the materials and use them for new relevant applications. The RecyclableBlade is a great step in that direction and well ahead of our 2040 goal."
In July, Siemens launched a sustainability strategy for the period to 2040 which amongst numerous initiatives and projects outlines a way to help achieve decarbonised economy, with the goal of reaching net zero emissions by 2040. This goal includes emissions produced throughout the company's value chain.
As part of its 2040 goal, the company aims to redesign all its turbines to enable 100% recyclability by 2040.