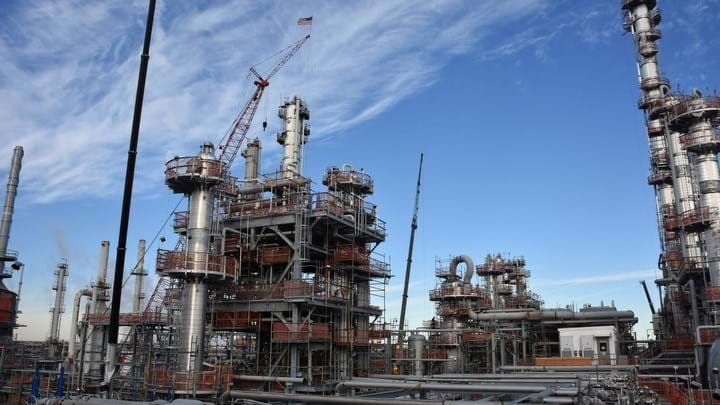 SHELL has released photos showing its progress building the world's largest alpha olefins production site, which is on track to start up later this year.
The chemicals major is building a fourth alpha olefins unit at its Geismar site in Louisiana, US. The unit will add 425,000 t/y of capacity, expanding overall production to more than 1.3m t/y, making it the largest in the world.
Following a final investment decision in November 2015, Shell began main site construction in January last year and has since placed large process equipment including reactors, columns, vessels, and pre-assembled modules that form the core of the site's new unit.
A cooling tower for the unit has been completed along with new storage areas including for the site's high-purity butene.
Construction continues to progress well towards startup later this year, with the focus on electrical and instrumentation activities, and starting commissioning of systems that reach mechanical completion, Shell said.
The unit will use the Shell Higher Olefins Process (SHOP) technology that has been in use since the 1970s. Ethylene feedstock for the unit will be supplied to the site from Shell's nearby crude oil refineries in Norco and Deer Park. The chemicals produced at Geismar are used in the production of polyethylene plastic for packaging and bottles and well as engine and industrial oils and drilling fluids.
"This is one of Shell's largest chemicals investments in the USA," said Graham van't Hoff, executive vice president for Royal Dutch Shell's global chemicals business. "We are on track to begin commercial production by the end of 2018, enabling Shell to remain an important economic engine for this region."