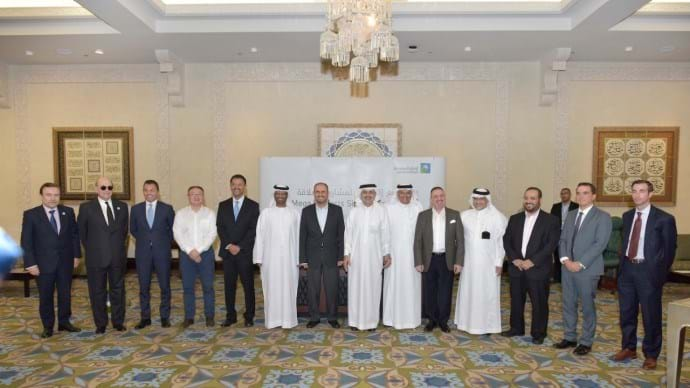 SAUDI ARAMCO has signed eight agreements, worth around US$4.5bn, with oil and gas service contractors as the state energy giant pushes ahead with national plans to diversify the economy.
Técnicas Reunidas has signed three deals under a project called the 'Gas Compression Program in Southern Area' that seeks to boost gas and condensate output by around 1.3bn ft3/d from the Haradh and Hawiyah fields. The work seeks to reduce choking pressure at the wellhead and extend the production rates for both fields for the next 20 years. The lump sum turnkey project includes installing gas compression facilities, liquid separation stations and transmission lines to the Haradh and Hawiyah gas plants, and expanding the existing gas gathering pipeline network.
The contract feeds into a wider national plan called Saudi Vision 2030 to reduce Saudi Arabia's economic reliance on oil.
Commenting on the contracts, Saudi Aramco CEO Amin Nasser said: "This reflects our commitment to introducing new supplies of clean-burning natural gas. These new supplies will help reduce domestic reliance on liquid fuels for power generation, enable increased liquids exports, provide feedstock to petrochemical industries, and reduce carbon emissions."
A fourth contract has been awarded to Snamprogetti to increase the processing capacity of raw sweet gas at the Hawiyah gas plant by 2021. The lump sum turnkey contract includes providing inlet facilities, two new gas treatment trains, dehydration and dew point control facilities, and high- and low-pressure flare recovery systems that Saudi Aramco says will make it one of the largest gas processing facilities in the world.
Among the other deals signed there is an engineering and project management services contract awarded to Jacobs for a 600,000 bbl/d onshore facility to process heavy crude produced offshore at the Zuluf field; and a pipeline installation contract awarded to China Petroleum Pipelines.