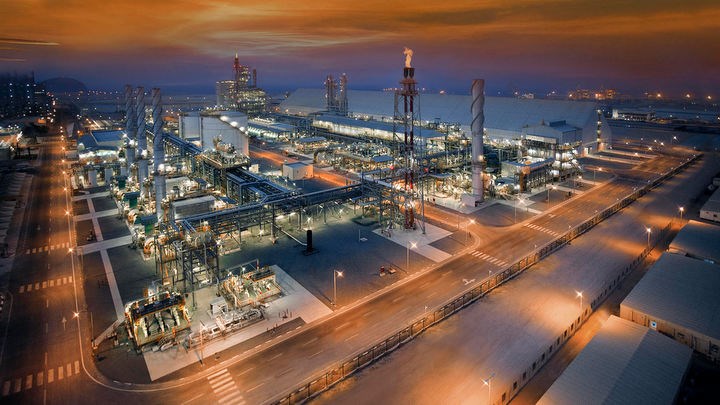 ABU Dhabi National Oil Company (ADNOC) has awarded a contract for Wood to design a 'blue' ammonia production facility as part of plans to diversify downstream.
The 1m t/y ammonia production facility will be built at Abu Dhabi's new TA'ZIZ industrial and chemicals complex. This is being developed next to the existing Ruwais industrial complex, which includes the world's fourth largest refinery, integrated polyolefin complexes, and petrochemical and processing plants. Abu Dhabi is a major producer of oil and gas and TA'ZIZ is key to its plans to diversify into chemicals production.
Wood has been awarded a pre-front-end engineering and design contract for the ammonia project, and six additional chemicals projects at TA'ZIZ. The ammonia will be produced by combining nitrogen with hydrogen produced from natural gas. The ammonia is called blue because the carbon dioxide that results will be captured and stored. Ammonia can be used as a feedstock and fuel in a range of industrial and transport applications; and offers a method for storing and transporting hydrogen for export.
ADNOC is also conducting a feasibility study on supplying blue hydrogen to the project from its operations in Ruwais. The final investment decision for the project is expected in 2022, and startup is targeted for 2025.
Sultan Ahmed Al Jaber, UAE Minister of Industry and Advanced Technology and ADNOC CEO, said: "As we collectively navigate the global energy transition, we believe hydrogen, and its carrier fuels such as ammonia, offer promise and potential as zero carbon energy sources."
ADNOC has selected a series of so-called anchor projects for its chemicals complex, including ammonia; chlor-alkali and ethylene dichloride; methanol; elastomer; isopropyl alcohol; and maleic anhydride.