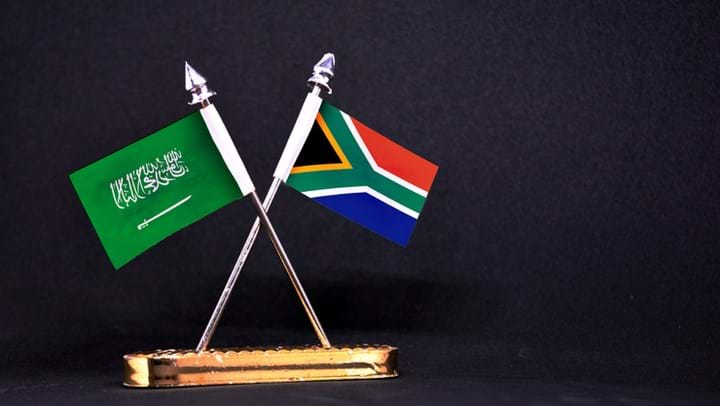 SAUDI Arabia plans to build an oil refinery and a petrochemicals complex in South Africa. This is part of US$10bn of investments Saudi Arabia plans to make in the country, Reuters reports.
According to Bloomberg, South Africa already gets about 40% of its crude from Saudi Arabia. The relationship between these nations was further strengthened on 18 January when South African Energy Minister Jeff Radebe and Saudi counterpart Khalid Al-Falih signed a declaration of intent to cooperate in oil and gas.
State energy company Saudi Aramco and South Africa's Central Energy Fund will conduct joint studies for a refinery and petrochemicals complex, reports Bloomberg. The planned refinery, for which a location is yet to be determined, would use Saudi oil.
The agreement marks a step forward in South Africa's plans to build a refinery, which Bloomberg reports has been under consideration for about a decade. South Africa has made agreements to develop a new refinery before, but the project has yet to make further progress.
This news comes after Radebe called for an increase in domestic refining to cut reliance on fuel imports.
"We believe that South Africa will grow economically," said Khalid Al-Falih, according to a Bloomberg report. Al-Falih added that additional projects may follow those currently under discussion and suggested that Saudi Aramco could help supply South Africa with natural gas.
Reuters reported that Saudi Arabia is also interested in using South Africa's major oil storage facilities, and Saudi utility developer ACWA Power has apparently considered investing in South Africa's revamped renewable energy programme.
Separately, it has been announced that Saudi Arabia would invest in building an oil refinery and a petrochemicals complex in Pakistan.
Asked to clarify the value of the project, Saudi Aramco which would lead the construction, declined to provide any further information.