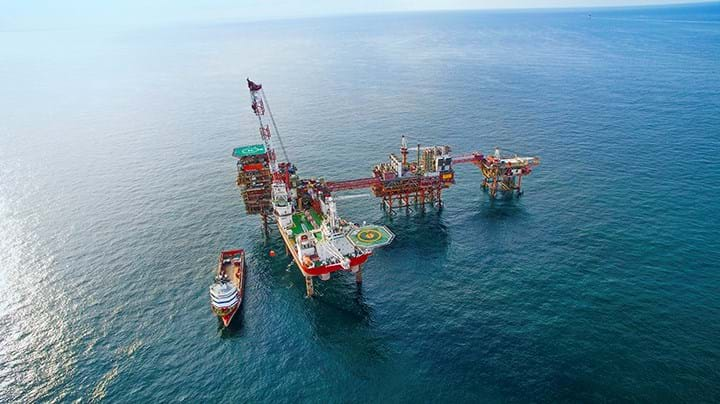 Centrica
THE Rough gas storage facility in the UK has returned to operations, increasing the country's gas storage capacity by 50%. Though UK storage capacity still lags behind other European countries.
The Rough gas field is located beneath the seabed off the east coast of England and was a key gas storage facility before it was shut down in 2018. Russia's invasion of Ukraine has caused gas prices to soar and sparked fears of shortfalls in energy.
To reopen the facility, Centrica says it has completed significant engineering upgrades over the summer and commissioning during early Autumn. It has made its first injection into the facility which is now able to store 30bn ft3 of gas over winter, equivalent to around 20% of its previous capacity.
"Our long-term aim remains to turn the Rough field into the world's biggest methane and hydrogen storage facility, bolstering the UK's energy security, delivering a net zero electricity system by 2035, decarbonising the UK's industrial clusters, such as the Humber region by 2040, and helping the UK economy by returning to being a net exporter of energy," said Centrica CEO Chris O'Shea.
In the short-term. O'Shea said Rough will not be a "silver bullet" for UK energy security but it will strengthen its resilience. Surplus gas can be stored during times of low demand and withdrawn when demand climbs such as during cold snaps.
The UK does not rely on Russia for gas, with most of its feeds coming from the North Sea and Norway, but there are concerns that dwindling output from Russia will squeeze supplies from elsewhere as countries compete with one another on the global market for alternative sources.
While restarting Rough increases the UK's storage to 9 days' worth of gas, it is still significantly behind other European countries, including Germany with 89 days, France with 103 days, and the Netherlands with 123 days.
Centrica announced in 2017 that it would cease storage at Rough because during testing, the wells and facilities "suffered a number of different failure modes" and the cost of refurbishment was too high. There were concerns that taxpayers would fund the work needed to resume operations, but O'Shea has said Centrica has not received any Government funding to resume storage operations, Reuters reports.
O'Shea said: "We have enough visibility on gas prices over this winter to be able to run it with no need of any regulatory support model," Reuters reports. He added though that he doesn't know whether this will remain the case beyond this year.