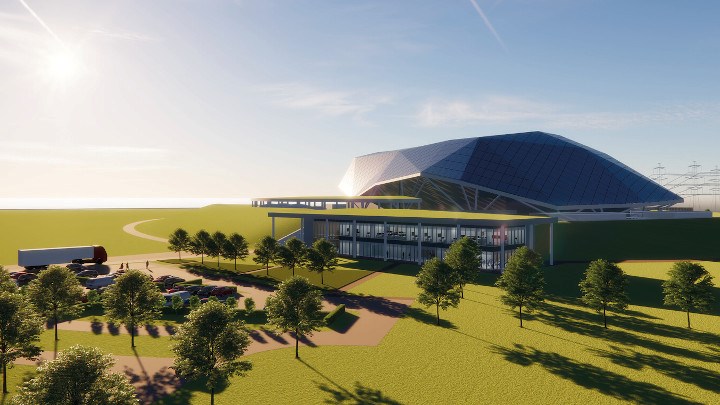 Rolls Royce
ROLLS-Royce SMR is visiting locations across the UK that could host its first factory to manufacture components for its small modular reactor (SMR) power stations, as it seeks to narrow its shortlist.
In July, Rolls-Royce announced a shortlist of sites selected from more than 100 submissions from local enterprise partnerships (LEPs) and development agencies. The shortlist included: the North East (IAMP Sunderland/South Tyneside and Forrest Park, Newton Aycliffe); Richmond in North Yorkshire; Gateway, Deeside in Wales; Ferrybridge in Yorkshire; Grimsby & Pioneer Park, Stallingborough in Greater Lincolnshire; and Kingmoor Park, Carlisle in Cumbria.
Since then, the company has added two additional sites to its shortlist – Shotton, Desside and Teesworks, Redcar.
On 20 October, Rolls-Royce announced that it would spend six weeks visiting its selected locations to gather information that will help it to "down-select" its potential locations for its factory site.
The planned factory will be the first of three and will manufacture the heavy pressure vessels for Rolls-Royce's SMR power stations. The two to follow will manufacture the civil modules and mechanical electrical and plumbing (MEP) modules, which will be transported to sites and assembled into nuclear power stations that will generate 470 MW of low-carbon electricity. The sites for these facilities will be chosen from the full list of submissions, offering them further opportunities to host a Rolls-Royce SMR factory.
Hosting a factory for the Rolls-Royce SMR programme is expected to benefit areas through significant investment, long-term, high-skilled jobs, and sustainable economic growth.
David White is the COO of Rolls-Royce SMR and will oversee work to construct factories required to deploy an SMR fleet.
He said: "The overwhelmingly positive response, resulting in more potential sites than we might have hoped for, means we have more information to assess but is vitally important in helping us select the right locations for our factory."
Rolls-Royce highlights that its approach to nuclear power is "radically different", as 90% of the components are manufactured in a factory environment, which significantly reduces timescales and project risk.