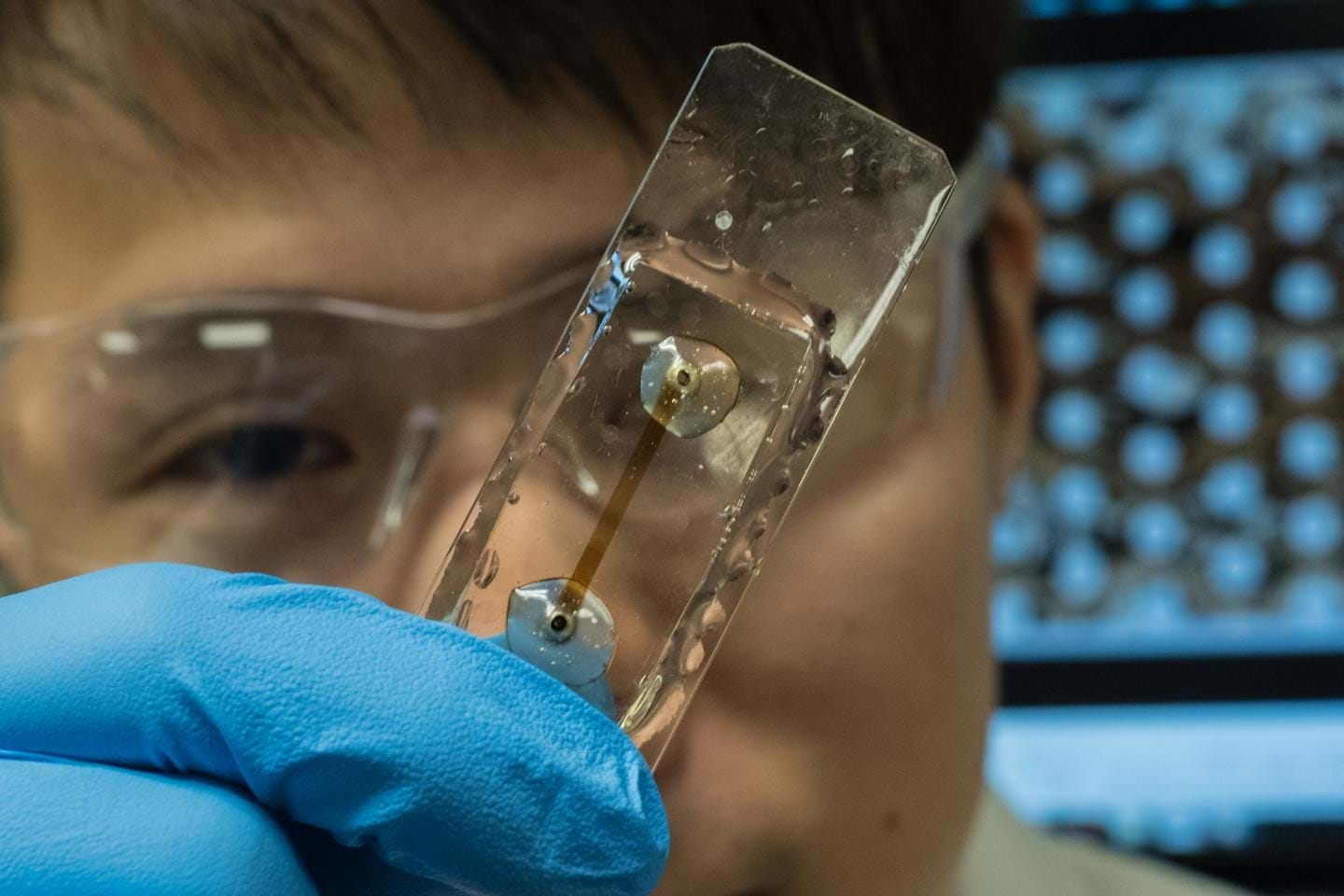 ASPHALTENE, the cholesterol of the oil industry, clogs pipelines and interrupts flow, but dispersants can often seem to worsen the problem before it improves. Engineers at Rice University, US, now think they know why.
A clear flow in oil pipelines is vital but asphaltene, the source of asphalt used in roads, roofing and corrosion inhibitors, amongst other things, can build up to the extent that it blocks the flow altogether. It is conventionally treated with dispersants designed to break it up, and why the blockages get worse before they get better has long been a mystery.
The researchers, led by associate professor of chemical and biomolecular engineering Sibani Lisa Biswal, used a novel, microfluidic system to test four commercially-available chemical dispersants, a radical change from the conventional bulk technique used by the manufacturers, which requires litres of oil. The microfluidic technique uses just 1 mL.
The microfluidic devices made by Biswal and the team contain microscopic channels and pillars just 125 µm wide. The devices are transparent so that the oil flow can be viewed in real time. Oil collects behind the pillars in delta-shaped formations and eventually blocks the channels. When dispersants were added, the researchers found that the channels blocked faster, although the deposits then begin to break down and fall away.
"Almost all tests up to now have been done on a bulk scale and very few under flowing conditions. Companies were just seeing if their chemicals make particles smaller. And they do. What they didn't understand is that the smaller the particle is, the less likely it's going to follow the fluid stream. In the presence of dispersants, deposits can actually get worse," said Biswal.
The team found that the dispersants do eventually work as they increase the repulsion between the clumps of asphaltene, so they do not stick together so well and break down more easily in the flow.
Energy & Fuels doi.org/cff7