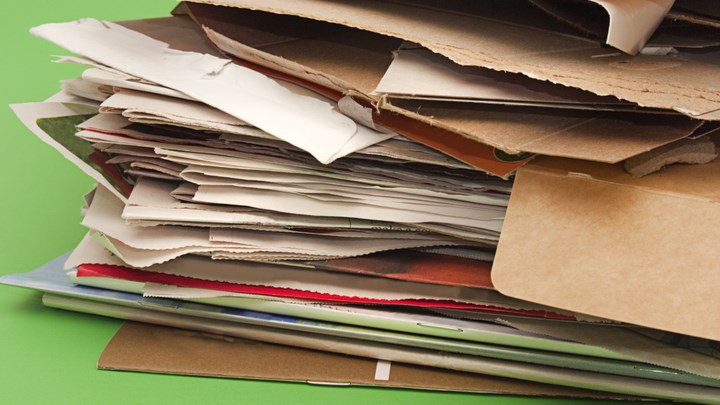 THE UK's Recycling Association has called for Government to support investment in UK paper and cardboard recycling infrastructure following recent announcements on waste bans from China and Indonesia.
China recently confirmed its intention to ban import of recovered fibre grades by the end of the year, following waste import bans that the country introduced at the end of 2017, which included a ban on mixed paper. The country also intends to ban all solid waste imports by the end of the year, as part of a broader anti-pollution effort.
At the end of May, Indonesia announced a 2% contamination limit on imported paper and plastic waste. Recycling contamination is when non-recyclable material, or material not intended for a particular recycling stream, ends up in the system. According to Recycling Association CEO Simon Ellin, the country intends to reduce that limit further to 0.5%, which will affect the amount of waste the UK can export. Indonesia also announced that it would develop a roadmap, within six months of May's announcement, for managing waste materials as an industrial raw material. The roadmap will include reducing tolerance boundaries and reducing import quotas in stages.
The UK uses 8m t/y of paper and cardboard, of which more than half is exported for recycling due to insufficient capacity, said Simon Ellin CEO of the Recycling Association. He added that about 3m t would go to China, but this is no longer possible given the mixed paper ban and the country's gradually reducing import quotas.
The Recycling Association says that the recent announcements from China and Indonesia show that the UK Government needs to invest in greater mill capacity for paper and cardboard recycling. Countries such as Indonesia will remain vital for export in the short-term to enable the UK to achieve its circular economy aspirations, but the UK needs to invest in its papermaking sector, Ellin said.
He noted that the focus should be on developing infrastructure that meets the aims of the UK's Resource and Waste Strategy, which sets out how the UK can preserve material resources by minimising waste, promoting resource efficiency, and moving towards a circular economy.
This should include investigating a possible pulp mill to allow export of recycled pulp to global manufacturing centres. According to Ellin, this is essential because when the UK buys manufactured goods from Asian countries it must return cardboard packaging materials to them as pulp to manufacture back into cardboard.
Additionally, the UK could invest in a mill producing finished paper or cardboard products, which could be sold in the UK, to the European Union, or globally.
Ellin called on the Government to work with the Recycling Association on a feasibility study to investigate the economic benefits of recycling infrastructure for paper and cardboard, as well as mechanisms for funding it.
Ellin commented: "We will still export to Asia and have to ensure we send a high quality secondary commodity, but we also have to recognise that it is a constricting market with countries such as India, Vietnam and Malaysia also toughening up their import regimes."
"The export market for paper and cardboard is, and will remain, essential to the UK economy. But we have to recognise that in a market of ever decreasing circles, we have to find the most economically and environmentally sustainable solution for all of the paper and cardboard we consume that is manufactured outside of these shores."