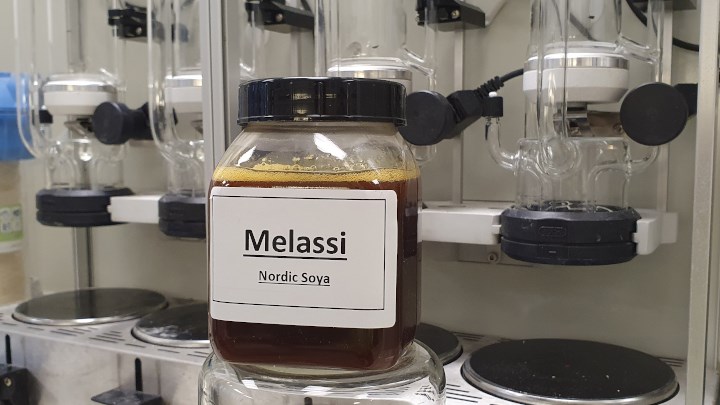 Nordic Soya
A FINNISH consortium is building a pilot plant to convert waste from soybean processing into compostable bioplastic.
Using industrial biotechnology techniques, the pilot plant will convert soy molasses that are unsuitable for use as food into lactic acid. This can then be polymerised into polylactic acid (PLA), which has a range of uses including in packaging, medical implants and 3D printing filaments.
"The process developed as an outcome of this cooperation project is the first in the world to produce an ecological lactic acid polymer from the side streams of soy production. This way we can offer a sustainable alternative to sugar- and corn-based polylactic acid," said Henri Nieminen, CEO of Finnfoam.
The other partners in the project include VTT Technical Research Centre of Finland and Nordic Soya.
The pilot plant will be built in Uusikaupunki where Nordic Soya runs the largest soy protein concentrate processing plant in EU with a capacity of 240,000 t/y. The pilot plant will be built during 2021 and 2022. The partners say the project will help divert soy molasses from incineration. Once commercialised, Finnfoam will use the PLA to produce thermal insulation for buildings.
Asked for more detail on the process, the team could only say that it involves fermenting soy molasses to lactic acid using a genetically-modified yeast strain; and the resulting lactic acid is separated from the fermentation broth using chromatography.
The partners said global residues from soy production could produce 22m t/y of bioplastic.
"This project is both an excellent example of what expertise in industrial biotechnology can achieve, and a triumph in converting a challenging industrial residue into a higher-value product using microbes. This endeavour required significant efforts in technology at various stages of the process. It particularly made use of VTT's expertise in synthetic biology, the modification of microbes and optimisation of bioprocesses," said Tiina Nakari-Setälä, Vice President, Strategy and Business Intelligence at VTT.