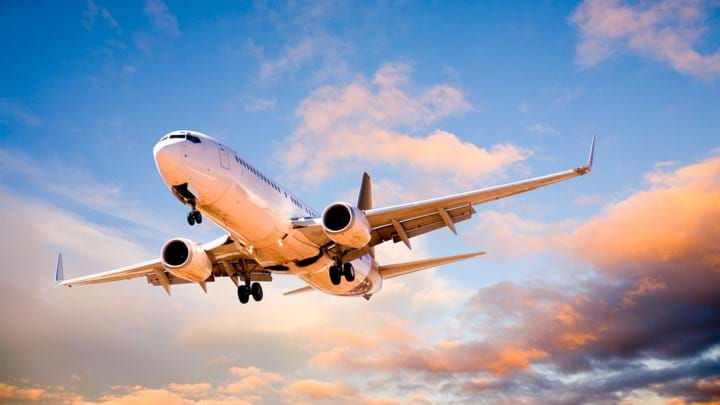 WASTE-to-fuel company Fulcrum BioEnergy, along with Essar Oil UK and its subsidiary Stanlow Terminals, have partnered to develop a sustainable aviation fuel (SAF) plant in the North West of England. Expected by 2025, the project is to receive a £600m (US$837m) investment.
The project, known as Fulcrum Northpoint, will employ Fulcrum's proven waste-to-fuel process and convert non-recyclable household waste into SAF that will be used by airlines operating in UK airports. It has a planned capacity of 100m L/y of low-carbon SAF.
Essar Oil UK, which produces 16% of the UK's transport fuels, will assist with blending, and supply to the airlines. Stanlow Terminals, the UK's largest bulk liquid storage provider, will contribute storage and logistics solutions to the project under a long-term agreement.
The project will fully integrate the assets and technology of all the partners.
Plans for the project are expected to be complete by the end of the year. Construction, subject to planning permission and financing, is expected to begin in late 2023 with completion about 18–24 months later. The facility will be constructed, owned, and operated by Fulcrum at Essar's Stanlow manufacturing complex in Ellesmere Port, in the North West of England. It will be Fulcrum's first plant outside of the US.
In addition to allowing on-site storage, location at the Stanlow manufacturing complex will allow direct pipeline access to pump and transport SAF to UK airports through the Manchester Jet Line and the UK Oil Pipeline.
This project is expected to lead the way to a cleaner and more sustainable future in the North West, and change the way aviation fuel is made to help decarbonise the UK.
The venture will complement Essar's wider plans to build a green energy industrial cluster at the Stanlow site. It complements the recently-announced joint delivery of low-carbon hydrogen to the UK's HyNet decarbonisation project, currently under development. According to Essar CEO Stein Ivan Bye, these initiatives will help diversify the Stanlow refinery in a greener direction and help achieve the UK's decarbonisation goals.
Fulcrum Northpoint is part of a number of strategies at Stanlow designed to cut carbon emissions and contribute to the UK's ten-point plan for a "green" industrial revolution, which represents an ambitious step up in the UK's aims. According to the plan, use of SAFs could deliver savings of up to 15m tCO2e by 2050, and a domestic SAF industry could support up to 5,200 jobs.
Fulcrum Northpoint is expected to create 800 direct and indirect jobs during the design, build, and commissioning process. More than 100 permanent jobs are expected during operation.
According to the partners, UK Minister for Aviation and Maritime Robert Courts, commented: "This is great news for the North West, with hundreds of jobs created as the region takes the lead in making aviation greener.
"I hope this is a sign of great things to come as we look forward to a sustainable, low carbon future for aviation, helping us push forward towards our 2050 net-zero target."
Jeff Ovens, MD of Fulcrum UK & Europe, said: "Fulcrum's fuel will enable airlines to reduce their impact on the environment and help put the aviation industry on its path to a more sustainable long-term operation. Aviation is one of the most hard-to-decarbonise transport sectors and sustainable aviation fuel is a key enabler for the reduction of carbon emissions."
Using SAFs derived from residual domestic household and commercial waste offers emissions reductions of about 70% compared to conventional crude oil, with the potential of achieving carbon neutrality in future. Additionally, SAF produced at the site offers a 90% reduction in particulates, which may benefit local air quality in and around airports.