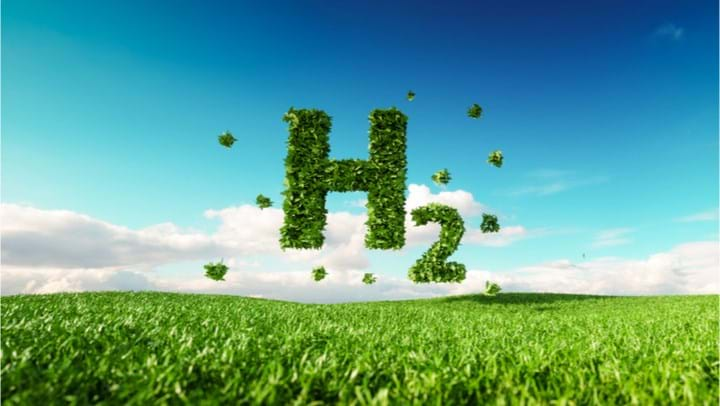 REFINERY owner Essar Oil UK and Progressive Energy, a project development and implementation company, have signed a memorandum of understanding (MoU) for joint delivery of what would be the UK's first low carbon hydrogen production hub. The hub is set to receive a total investment of £750m (US$1.02bn).
Hydrogen, which is receiving widescale attention as an energy carrier, has an important role to play in a net-zero, including by decarbonising industry, transport, and energy production. Globally, efforts for hydrogen production are being ramped up.
The planned joint venture will initially produce 3 TWh/y of low carbon hydrogen from 2025, with the companies planning to develop another facility soon after to manufacture twice that amount of hydrogen. With a total manufacturing capacity of more than 9 TWh/y, the hub would produce energy equivalent to that used for heating across Liverpool, according to the partners.
Further capacity is planned to reach 80% of the Government's 2030 target of 5 GW of low carbon hydrogen for power, transport, industry, and homes. The UK announced its 5 GW goal as part of a ten-point industrial plan for a 'green' industrial revolution.
Production will be located at Essar's Stanlow refinery on Ellesmere Port, Cheshire, one of the biggest refineries in the country. It processes 9m t/y of crude oil and feedstock. Natural gas and fuel gases from the refinery will be converted into hydrogen, with carbon dioxide (CO2) being captured and stored offshore, in subsea reservoirs in Liverpool Bay.
The hydrogen produced would be used across the HyNet region. HyNet North West is an industrial decarbonisation cluster currently under development in the UK. Progressive Energy, which originated the cluster, is leading development of the project's low carbon hydrogen production plant and the CO2 pipeline. Essar is a supporting company, and its downstream energy activities in the area provide a natural structure for delivery.
The low carbon hydrogen will also be used to fuel buses, trains, and heavy goods vehicles, as well as to heat homes and generate electricity when solar and wind are not available. It would also go towards decarbonising Essar's energy demand. The hub is expected to create a hydrogen economy across North West England and North East Wales.
Chris Manson-Whitton, Director at Progressive Energy, said that HyNet offers the opportunity to "create real change" in energy production and consumption.
He added: "It will unlock the low carbon hydrogen economy in the North West, reducing emissions and creating and safeguarding jobs."
According to Stein Ivar Bye, HyNet and hydrogen production will set the Stanlow refinery on a path to becoming the UK's first net-zero emission refinery with the aim of avoiding more than 2m t/y of CO2.
Johnson Matthey is also part of the Stanlow project, providing its "best-in-class" low carbon hydrogen technology which enables carbon capture and storage (CCS). SNC-Lavalin has helped advance engineering which received funding from the UK Government's hydrogen supply competition. Johnson Matthey and SNC-Lavalin are also supporting partners of HyNet North West.
The Government provided £7.5m to the project for a related engineering and development programme expected to be complete in Q2 of 2021. This will enable an investment decision shortly after.
Essar and Progressive Energy's agreement will provide a basis to take the project through final development and into construction and operation.