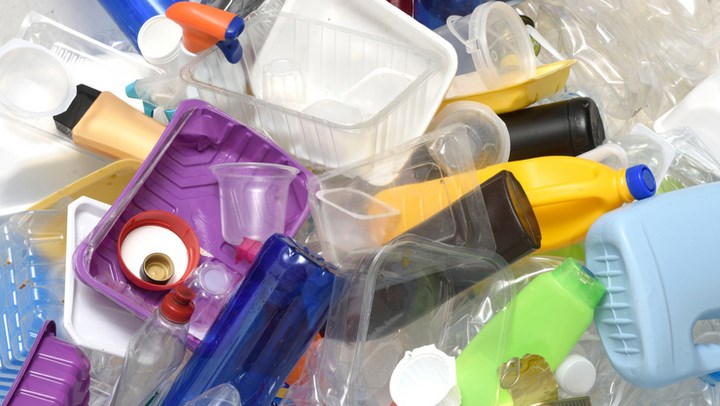 WOOD and advanced recycling company ReNew ELP have partnered to build the world's first commercial-scale plastic recycling plant using Hydrothermal Plastic Recycling Solution (HydroPRS) technology to process end-of-life plastic waste.
HydroPRS converts plastic waste back into hydrocarbon feedstock, equivalent to fossil resources, for use in the manufacture of new plastic products and other materials. The technology can process products that have previously been considered unrecyclable, including packaging items such as flexible films, pots, tubs, and trays, that are currently incinerated, sent to landfill sites, or end up in the environment.
Consulting and engineering company Wood has been contracted to lead the delivery of engineering, procurement, and construction (EPC) for the multimillion-pound project.
In the first phase of construction, one of four HydroPRS recycling lines will be completed, with the other three to follow in quick succession. Each of the lines will be capable of processing 20,000 t/y of waste. Upon completion, the facility will be capable of recycling 80,000 t/y of plastic waste, achieving an estimated saving of 120,000 t/y of CO2 emissions compared to incineration.
The plant will be constructed at the Wilton International multi-occupancy manufacturing site in Teesside, UK. The project will be delivered by integrated Wood and ReNew ELP teams in the area. Work on the project will begin this quarter.
Up to 80 jobs are expected in the construction phase, with a further 30 to come once operations begin in late 2022. More jobs will be created as production lines are added.
Mura Technology, ReNew's parent company aims to see 1m t/y of global recycling capacity in operation or development by 2025.
Richard Daley, Managing Director of ReNew ELP, said: "the development of this first site marks a landmark event for both the recycling industry and the environment".
Craig Shanaghey, President of Operations Services Europe, Middle East, and Africa at Wood, said: "On completion, this plant will make it possible to not only reduce the plastic pollution in our natural environment, but will help to reduce both CO2 emissions and the requirement for single-use plastic.
"The circular economy represents a critical and growing industry in our collective quest for a more sustainable future and so I am delighted that ReNew ELP has selected Wood to join them on this journey."
In October 2020, ReNew ELP was awarded a £4.42m (US$6.1m) grant by Innovate UK for the world's first commercial-scale plant using Catalytic Hydrothermal Reactor (Cat-HTR) technology, with the UK Government recognising the potential of the advanced recycling sector to help meet ambitious plastic recycling targets. HydroPRS employs Cat-HTR technology.