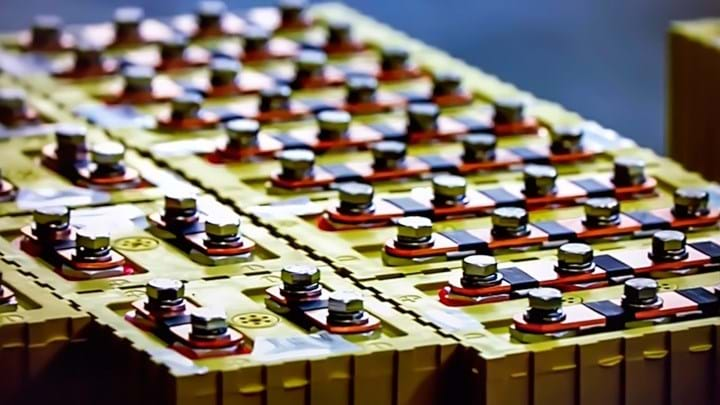 SCHLUMBERGER New Energy and Panasonic Energy of North America (PENA) have entered a collaborative agreement to validate and optimise a sustainable lithium production process that could support the rapidly-growing electric vehicle (EV) market.
Demand for lithium, a raw material used in batteries, is growing. Schlumberger says demand will increase exponentially over the next decade, driven by growth in the EV market. As EVs rely on rechargeable lithium-ion (Li-ion) batteries, sustainable and efficient lithium production has become more important for regions, industries, and technology companies, as well as battery and large automotive manufacturers. According to the partners, though the lithium industry is expected to attract large investments, the time-to-first-lithium-production for new development projects and regions will be critical for meeting surging demand.
The lithium extraction and production method that the partners aim to optimise and validate will be used at Schlumberger's NeoLith Energy pilot plant in Nevada, US. PENA, a large-scale, advanced battery manufacturer, will provide guidance for validating and optimising the lithium material for battery-grade consumption.
The pilot will pump brine from the subsurface, extract more than 90% of dissolved lithium, and pump more than 85% of brine back into the subsurface in an environmentally-safe manner. Work aims to maximise reinjection of brine, and the ultimate goal is to eliminate the need for fresh water from an external source and reduce the environmental impact.
According to the partners, this process is in sharp contrast to conventional evaporative methods of extracting lithium, and has a significantly reduced groundwater and physical footprint. Schlumberger says the process used by the production plant will reduce water consumption by more than 85% compared to current methods for lithium extraction from brine. It adds that the absence of evaporative ponds reduces the process site area by a factor of 100, for the NeoLith Energy operations.
The sustainable approach uses a differentiated direct lithium extraction (DLE) process to produce high-purity, battery-grade lithium material while reducing production time from more than a year to weeks. DLE is an alternative class of extraction technology which involves removing lithium from raw brine without needing evaporative ponds or the need to crystallise/precipitate impurity salts.
This collaboration is expected to pave the way for improved lithium production that will help meet the expected surge in demand as the EV market takes off globally.
The NeoLith Energy pilot plant is 322 km from PENA's large-scale, advanced battery manufacturing operation, in Sparks, Nevada.