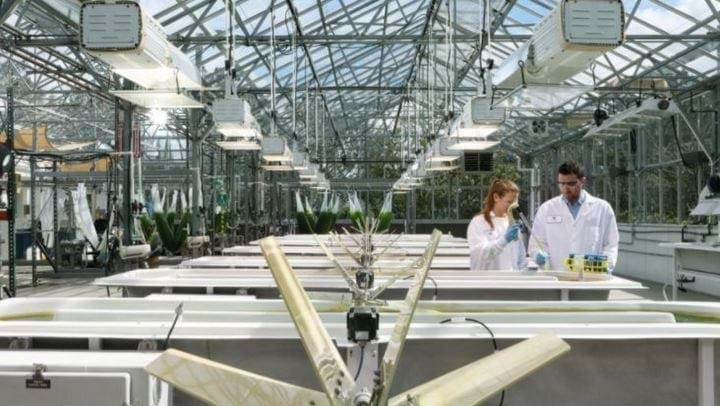 EXXONMOBIL and biotech pioneer Synthetic Genomics are starting field trails for their joint algae biofuel research project as they aim to produce 10,000 bbl/d of fuel by 2025.
Naturally-occurring algae will be grown in several contained ponds in California, US, to help the venture better understand fundamental engineering parameters including viscosity and flow, which cannot easily be replicated in a lab. The pair say that the results of the trials will be important in helping to understand how to scale the technology for commercial deployment.
ExxonMobil anticipates that 10,000 bbl/d of algae biofuel could be produced by 2025, based on research conducted to date and emerging technical capability.
Using algae to produce oil – for fuels and chemicals production – has a number of unique advantages, chiefly that they can grow in salt water and harsh environmental conditions, so limit the stress on food and freshwater supplies as seen with other forms of biofuels.
Vijay Swarup, vice president for research and development at ExxonMobil Research and Engineering Company, said: "The new outdoor phase is a critical next step in determining a path toward large-scale, commercial production."
Fundamental research efforts will continue as the pair seek to improve the oil output of algae. The US$600m partnership, which was formed in 2009, announced last year that it had modified algae to double its oil output without inhibiting growth. 
Oliver Fetzer, CEO at Synthetic Genomics, said: "The progress we are making in the lab toward engineering highly efficient algae strains that convert sunlight and CO2 into renewable high energy density biofuel is exciting and warrants continued research about how our technology will scale. Our outdoor algal facility creates a perfect stepping stone from our labs to the greenhouse and to the outdoors to lay the foundation for a large-scale commercial deployment of our technology in the future."