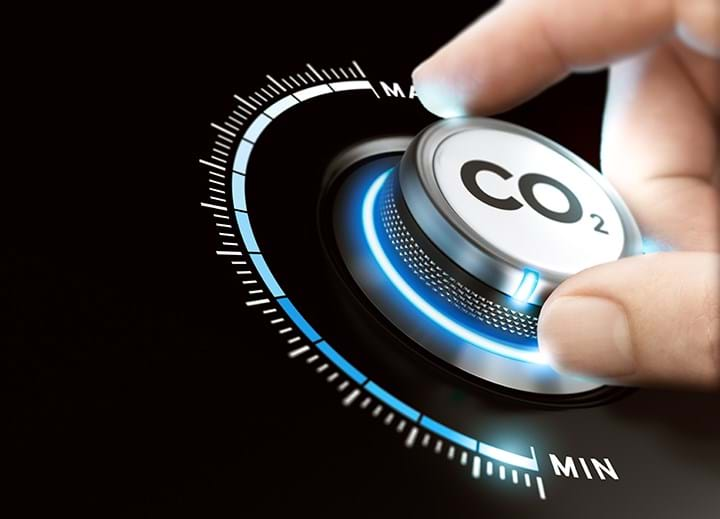 ORSTED has announced major carbon capture and storage deals, having won a 20-year contract under which Denmark will subsidise a project to capture and store 430,000 t/y of biogenic CO2, and signed an agreement with Microsoft for 2.76m t of carbon removal.
The Danish CCUS Fund is a subsidy scheme that the government launched to encourage emitters to capture and store CO2. The tender awarded to the Orsted Kalundborg Hub is the first under the DKK16bn (US$2.3bn) scheme, and the Danish Energy Agency (DEA) says the hub is getting about half of the total CCUS Fund amount. The DEA monitors and develops energy and supply sectors in Denmark, and is part of the country's Ministry of Climate, Energy and Utilities.
For the hub project, Orsted will develop 150,000 t/y of carbon capture at its woodchip fired Asnæs power station in Kalundborg, in western Zealand, and 280,000 t/y of capture capacity at its straw-fired Avedøre power station in Greater Copenhagen. Technology provider Aker Carbon Capture is supplying its standardised Just Catch units for carbon capture at the combined heat and power (CHP) plants.
Asnæs will also function as a CO2 hub for handling and shipping the CO2 captured onsite as well as the CO2 captured at Avedøre. Initially, CO2 will be transported from Avedøre to Asnæs by lorry, until shared pipeline infrastructure is established across Zealand. The CO2 captured from both plants will be shipped to the Northern Lights storage reservoir in the North Sea's Norwegian Continental Shelf for permanent storage.
Orsted says the project will be the first step in establishing large-scale CO2 infrastructure across Denmark as the Asnæs power station will not only serve as a hub for capture and shipping of CO2 that it produces, but could also ship CO2 from other emitters.
Capture will start in 2025, with the combined 430,000 t/y of CO2 removal expected from 2026. The DEA said when the plants start, this will be the first time that infrastructure for CO2 transport and intermediate storage is established in Denmark. Orsted plans to begin constructing the CCS plants this June.
Ole Thomsen, senior VP and head of the bioenergy business at Orsted, said: "According to the UN's Intergovernmental Panel on Climate Change (IPCC), capture and storage of biogenic CO2 is one of the tools we must use to fight climate change, and our CCS project will contribute significantly to realising the politically decided Danish climate targets for 2025 and 2030."
Denmark aims to reduce emissions by 50–54% compared to 1990 levels by 2025, as it strives to achieve 70% overall reduction in 2030. 
The Northern Lights project is a collaboration between Equinor, Shell, and TotalEnergies, and will capture 1.5m t/y of CO2 in its first phase. The partners say that when it starts up in mid-2024 it will be the first ever cross-border, open-source CO2 transport and storage infrastructure network. It is part of Norway's full scale CCS project, Longship.
Removal deal with Microsoft
In March 2021, Aker Carbon Capture, Microsoft, and Orsted signed an agreement which included a commitment to work towards developing an operation that combines carbon capture with clean energy production via biomass-fired CHP plants. The recent offtake agreement between Orsted and Microsoft supports this partnership.
Under the deal, Microsoft will purchase 2.76m t of CO2 removal over 11 years from the CCS operations at Asnæs. Orsted says this is one of the world's largest carbon removal offtake agreements by volume, to date.
The renewable energy company also says that the agreement demonstrates the commercial value associated with carbon capture and removal. Due to the "nascent state of bioenergy-based CCS", it says that both the Danish subsidies and contract with Microsoft were necessary to make its Kalundborg project viable.
It adds: "This partnership demonstrates how decarbonised solutions can mature and scale when offtakers, operators, technology providers, and policy makers collaborate closely. By creating a commercial setup of negative emissions that provides transparency and lowers the cost and time to market for carbon offsets, CCS can move from relying on subsidies to operating on market terms. This is similar to the development of other renewable energy solutions, such as solar PV and wind energy."
Using surplus heat
Orsted notes that carbon capture at Asnæs and Avedøre will be heat integrated with the CHP plants, supplying district heating to Kalundborg and Greater Copenhagen. Carbon capture at Asnæs could regenerate about 50 MW of surplus heat, and operations at Avedøre could regenerate about 35 MW, corresponding to the annual consumption of 20,000 and 11,000 homes, respectively.