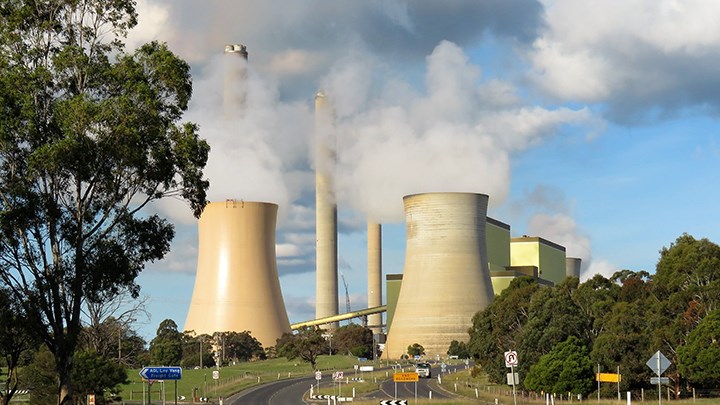 THE AUSTRALIAN government has entered into a partnership with Japan's Kawasaki Heavy Industries to turn Australia's brown coal into hydrogen for use in Japan.
Australia has one of the world's most abundant supplies of brown coal, known as lignite, in the Latrobe Valley and the aim of the A$500m (US$388m) pilot project is to turn Australia's lignite into hydrogen that can be used in Japan as part of its drive towards a hydrogen-powered economy. The project has been granted funding of A$50m from the Australian government, and a further A$50m by the Victorian government. "This is cutting edge technology, this is energy of the future," said Australian prime minister Malcolm Turnbull at the launch of the pilot project.
AGL, Australia's biggest energy company will host the pilot facility and construction, which is due to begin in early 2019, with the first shipment of hydrogen scheduled for 2020/2021. The pilot facility is expected to create 400 jobs in the Latrobe Valley. If the trial is successful, a commercial plant will be built on a site near the Loy Yang lignite mine in the Latrobe Valley. "As we transition to cleaner technologies this project may spark a reinvigoration of Latrobe Valley's energy industry by generating a competitive edge in a new market," said AGL CEO Andy Vesey.
Carbon emissions from burning coal are expected to be minimal for the trial phase but if the project is scaled up to a commercial plant then carbon capture and storage will need to be initiated. "Because the Latrobe Valley has one of the world's largest deposits of brown coal and with excellent carbon dioxide storage options nearby in the well-characterised Gippsland Basin, it makes perfect sense to locate this world-leading project here," said Brad Page, CEO of the Global CCS Institute.
The project also needs to develop a cost-effective supply chain for transporting the gas to a liquefication facility at the Port of Hastings, and then transporting the liquid hydrogen to Japan.  
However, the proposed plant has received criticism from the Victorian Greens. "Labor and the federal government's' obsession with brown coal totally undermines our renewable energy industry," said Ellen Sandell, spokesperson for energy and climate change. "We have the resources to deliver 100% renewable energy from wind, solar and other renewables."
Nicholas Aberle, campaigns manager for Environment Victoria added: "Japan doesn't want dirty hydrogen, they want clean hydrogen. While carbon capture and storage could deal with the carbon emissions, we know that coal mining has many other dangerous impacts."