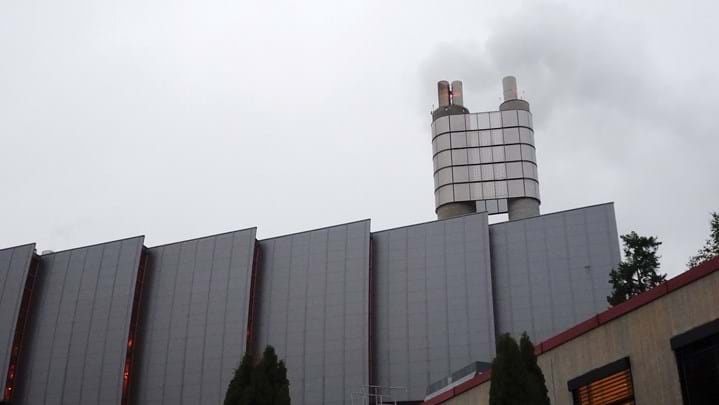 THE Norwegian Government has committed 16.8bn NOK (US$1.8bn) to the full-scale carbon capture and storage (CCS) project which has been named Longship.
As part of Longship, the Government will fund the capture of CO2 from Norcem's cement plant in Brevik and will partially fund CO2 capture from Fortum Oslo Varme's waste-to-energy plant in Oslo. It will also fund the Northern Lights project, which is a collaboration between Equinor, Shell and Total, for the transport of CO2 to a terminal at Øygarden in Vestland County and then storage via pipelines to a reservoir under the seafloor.  
The total estimated cost of Longship, including ten years of operation, is 25.1bn NOK and the Norwegian Government will provide 16.8bn NOK. The rest of the funding must be obtained from the EU and other sources. Norwegian Prime Minister Erna Solberg said that the Government's funding was conditional on other financial contributions in order to encourage other countries to start using the technology.
Sveinung Rotevatn, Minister of Climate and Environment, said: "Not all emissions can be cut by applying renewable energy. In several industrial processes, such as production of cement, CCS is the only technology that can cut emissions. With Longship, Norway will support development of climate solutions for the future."
Trude Sundset, CEO of Gassnova, said: "We are very pleased with the Government's recommendation. The Government's decision is based on extensive work carried out by Gassnova and the industrial partners we have collaborated with over the past five years. The decision is also inspiring for all our skilled and committed employees, who have worked to help us now realise full-scale CCS in Norway"
Tina Bru, Minister of Petroleum and Energy, said: "Building bit by bit in collaboration with the industry has been important to us in order to be confident that the project is feasible. This approach has worked well, and we now have a decision basis. Longship involves building new infrastructure, and we are preparing the ground for connecting other carbon capture facilities to a carbon storage facility in Norway. This approach is a climate policy that works."