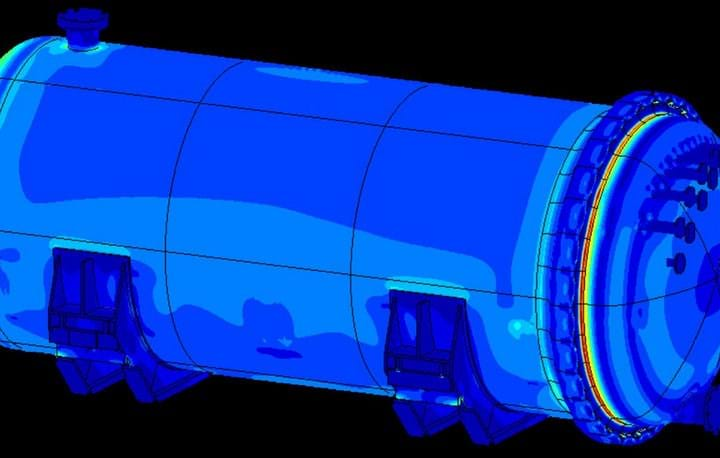 THE UK's Oil & Gas Technology Centre (OGTC) is funding a project for software firm Akselos to develop digital twins of pressure vessels in a bid to reduce maintenance costs.
OGTC, an industry-led research outfit established with public money in 2016, has provided funds for Akselos to develop software that will generate digital twins of pressure vessels. Using real-world data from existing assets, the project should help produce more accurate predictions for maintenance and inspection, including where and when repairs will be needed.
Akselos says the efficiency gains could help reduce equipment downtime by 25% and combined with robotic inspections could cut maintenance costs by 45%. The results of the study will be made available when the project finishes in June.
"Digital twin software will speed up data analysis, testing 'what if' scenarios to optimise future inspection programmes and allow for improved shutdown planning," said Rebecca Allison, OGTC's Asset Integrity Solution Centre Manager. The centre has a goal to accelerate technology for vessel inspection that will increase production by up to £157m/y (US$205m/y) at a £50/bbl oil price.   
OGTC has declined to disclose the cost of the project.