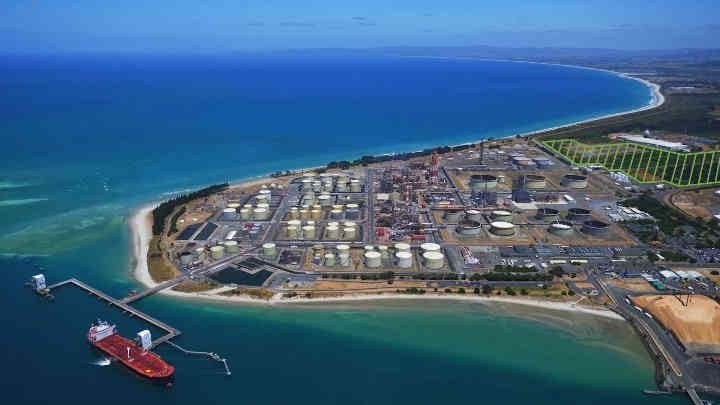 NEW ZEALAND'S sole refinery is another step closer to being converted into an import terminal after a second shareholder approved the plan.
Operator Refining NZ announced it has reached an in-principle agreement with fuel distributor Z Energy to convert the site at Marsden Point on the country's North island. BP reached a similar agreement with Refining NZ in February last year.
The 135,000 bbl/d refinery faces pressure from the high costs of energy in New Zealand, long-distance shipping costs, and low margins due to the oversupply from larger competitors in Asia. On top of this, the Covid-19 pandemic has hit the wider refining industry by pushing down demand for fuel, and New Zealand has set a target for zero emissions by 2050.   
Refining NZ said in June last year that it would undertake a strategic review of the business, including reviewing the option to convert the site into an import terminal. It then announced plans to reduce throughout to 90,000 bbl/d and said it would make 90 staff redundant.
Commenting on the plans to convert to an import terminal, Refining NZ CEO Naomi James said: "The final investment decision remains subject to shareholder vote and lender approvals, completion of FEED and detailed planning, consultation with employees and unions, as well as negotiation of binding Terminal Services Agreements with customers. On current estimates, a final investment decision in Q3 2021 would enable a conversion to occur by mid-2022."
Responding to a consultation on decarbonisation in March, Refining NZ warned the Climate Change Commission that without a strategic economic plan, New Zealand risks becoming a high-cost, low-wage economy.
It said that if the refinery is converted to an import terminal, the number of highly-skilled jobs including refinery operators will reduce.
"If these skills are lost to New Zealand, it is likely to impact our country's ability to locally produce alternate fuels such as biofuels and hydrogen in the future," its submission reads. In an earlier submission to government, it said Marsden Point could be key to developing a hydrogen economy.
It has called on the government to collaborate with business to work out how to provide affordable renewable power, a skilled workforce, access to low-cost feedstock at scale and incentives for industry to add value in New Zealand.
"Setting carbon budgets, without a carbon border and without addressing the carbon emissions of imported products, will make imported products cheaper than locally manufactured ones. If New Zealand imports all its future fuel requirements, it will likely be at a higher cost than today's fuels – with little or no local economic benefit or jobs for New Zealanders."