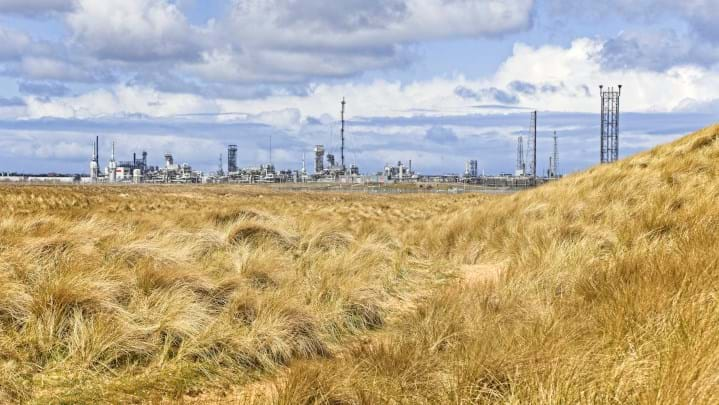 A CROSS-SECTOR group of Scottish industrial CO2 emitters, along with the Acorn CCS and Hydrogen project partners, have created the Scottish Cluster to establish a unified voice on backing low carbon technologies in Scotland.
The sectors in the group include whisky, transport, technology, infrastructure, chemicals, energy, real estate, manufacturing, academia, communities and the public sector. The Cluster has a decarbonisation plan, access to infrastructure, and a number of CO2 reduction projects. It could address up to 9m t of CO2. The Acorn project is positioned to offer cost-effective and scalable CCS and hydrogen production in the UK.
The partnership also launched the "Back the Scottish Cluster" campaign, aimed at calling on the UK and Scottish Governments to take the necessary actions to deliver CCS, hydrogen, and other low carbon technologies to facilitate a low carbon economy.
Nick Cooper, CEO of Storegga, lead developer of the Acorn Project, said: "The Scottish Cluster and the 'Back the Scottish Cluster' Campaign is a positive, forward-looking vision for the region's roadmap to decarbonisation. It unifies the voices of Scottish industry and will look to highlight the importance of CCS, hydrogen and other low carbon technologies in Scotland to aid the country, the UK and Europe in tackling climate change and meeting net zero goals at the same time as creating and preserving jobs in industries which struggle to decarbonise totally.
"The Acorn CCS and Hydrogen project is perfectly placed to make best use of legacy oil and gas infrastructure and Scotland's excellent offshore geology for CO2 storage with the deep-water port of Peterhead offering significant import capabilities. Of all the UK CCS projects, Scotland is blessed with the largest, most scaleable and most advanced infrastructure."
Separately, SSE and Equinor have unveiled plans to build a new gas-fired power plant with CCS at Peterhead. It is already the site of SSE Thermal's Peterhead Power Station, a combined cycle gas turbine facility which is Scotland's only major thermal power station. Peterhead CCS Power Station will be a 900 MW gas-fired station with the capability of capturing up to 1.5m t/y of CO2. The site has access to transport and storage infrastructure through the Acorn project. The Acorn CO2 Storage Site is located 100 km offshore. Final investment decisions on Peterhead CCS Power Station will depend on the progress of business models and infrastructure, but if approved it could be operational by 2026.
Stephen Wheeler, Managing Director of SSE Thermal, said: "Through cutting-edge carbon capture technology, we can decarbonise this vital flexible power generation, as well as heavy industry and other hard-to-reach-sectors of the economy, which will be crucial in Scotland transitioning to a net zero future. Ahead of the critical COP26 conference in Glasgow this year, there is a clear opportunity to demonstrate leadership on CCS, maximising the benefits of a green recovery in industrial regions, and ensuring a just transition for workers and communities."
Grete Tveit, Senior Vice President for Low Carbon Solutions at Equinor, said: "This power station is a milestone for Scotland's ambitions to create a decarbonised industrial cluster. Projects such as these are critical for efforts to reach net zero, contributing to the UK's goals to become a world leader in low carbon, and also helping ensure a just transition for industrial communities."