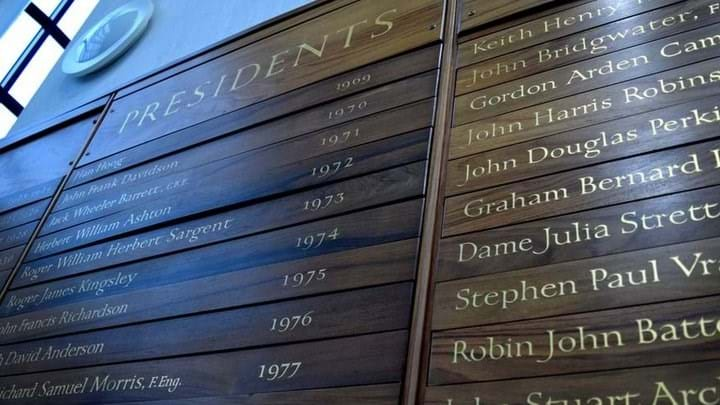 NOMINATIONS are now open for the positions of Deputy President and Honorary Treasurer on IChemE's Board of Trustees.
The call for nominations for the role of Deputy President follows the decision of current Deputy President Andrew Thompson to stand down from the role in May and not proceed to the Presidency.
The new Deputy President will be elected at the AGM in May and serve a six-month term before becoming President in November. The current President, Ken Rivers, will extend his term by six months up to November. Rivers will therefore be put forward for re-election as President at the AGM.
The new presidential term from November will last for 18 months until May 2021. The role of Deputy President will be vacant between November 2019 and May 2020, when a new Deputy President will be elected. They will then become President in 2021 for a one-year term to return the presidential succession to its normal timetable.
The position of Honorary Treasurer is also open for nominations. The current Honorary Treasurer, Ian Martin, has said that while he is content to stand for re-election for a further year, any member with relevant experience is welcome to submit a nomination.
Jon Prichard, IChemE Chief Executive, said: "I'm looking forward to seeing the nominations that come forward for these two important roles on the Institution's Board of Trustees. Active involvement in matters such as this further strengthen IChemE as an organisation led by members, supporting members and serving society."
Nominations must be received by 15 February and the form can be downloaded from the IChemE website. Those seeking election should be aware of the role profiles of President and Honorary Treasurer. The Nominations Committee will consist of three members nominated by the Board of Trustees and three nominated by Congress. The Committee will review nominations in March and candidates will have a two-week period for campaigning before the electronic ballot opens to voting members.