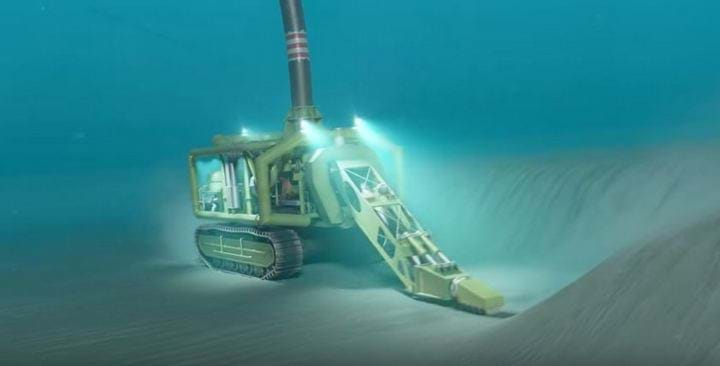 NEW Zealand's first offshore mining project has been approved despite environmental concerns, and will extract up to 50 m t/y of iron ore over 35 years.
The application to extract and process iron sand within the South Taranaki Bight was the second made by Wellington-based Trans-Tasman Resources (TTR). It says that mining activities will create 1,650 jobs around the country, add NZ$350m (US$255m) to national expenditure, and generate NZ$160m in GDP.
The area of mining is 22–36 km offshore, encompassing around 66 km2 of the exclusive economic zone (EEZ) of marine resources, meaning permit applications had to be considered by an Environmental Protection Authority (EPA) decision-making committee.
Such a committee rejected TTR's first application in 2014, on the grounds that it had not consulted the local iwi community, and the environmental effects of the mining lacked clarity.
And similar environmental concerns led to this month's decision being made via a casting vote, after two members of a divided committee agreed to consent, and two refused.
Environmental group Kiwis Against Seabed Mining, has already confirmed that it will appeal the decision. 
The group had strongly opposed the proposal, and was joined in campaigning by the Ngāti Ruanui tribe, which has a guardianship role over the area.
A total of 13,733 submissions were made during the planning phase, 13,477 of which were opposed to consent being awarded.
During the process, an 8 m-high subsea crawler would move at 0.04 km/h, vacuuming up sand as deep as 11 m. This would next be piped to a processing ship above called an integrated mining vessel (IMV), where onboard magnetic separators and a mill liberate the iron ore from sediment, recovering an estimated 10% by weight. The remainder would then be re-deposited into the cut channels on the seafloor.
Major concerns from those opposed to the project included a loss of seabed life both directly and through the creation of a light-blocking sediment cloud by the activity. TTR admitted that the mining process will cause a 100% loss of seabed life, but argued that re-population would occur within months to years.
TTR's executive chairman Alan Eggers said in a statement: "TTR's Board and management team are now focussed on moving forward to develop the project by building and commissioning the IMV, support vessels and infrastructure with the first iron ore shipments anticipated to commence in 2020."
Phil McCabe, chairperson of Kiwis Against Seabed Mining, said: "The company's consultation process was flawed, its science was flawed, it tried to redact key evidence, and they did not consult properly. We had to go to the Environment Court to force the release of key environmental information – a decision the court said we won 'by a considerable margin'."
Aside from the rejected application in 2014, there has only been one further application to mine the seabed in New Zealand. Chatham Rock Phosphate's application to mine for phosphate was declined in the same year.
The Chemical Engineer has previously covered the challenges and opportunities of deep sea mining.