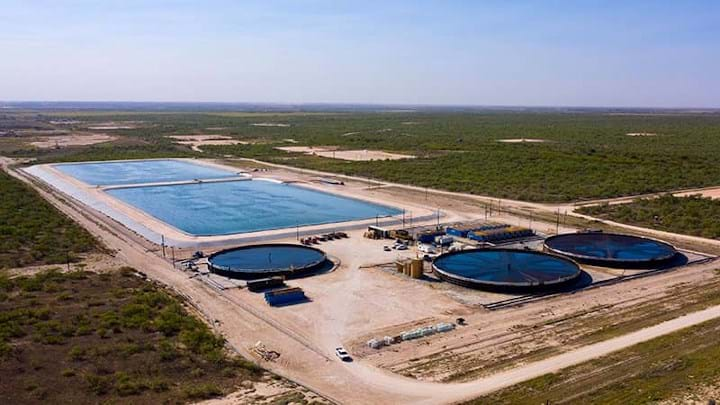 Breakwater Energy Partners
BREAKWATER Energy Partners, which supplies water supply chain solutions to oilfields, has announced that it has completed construction a new produced water recycling facility which is the largest in the Permian Basin.
The Big Spring Recycling System (BSRS) facility has a throughput capacity of 250,000 bbl/d of recycled produced water. It can integrate the produced water into a nexus point which then gives the option of recycling, storing, or disposing of the water. It has a capacity to store 1.5m bbl of commercially-permitted treated water and has recycled 5m bbl of produced water in the third quarter of this year.
Jason Jennaro, Chief Executive Officer of Breakwater, said: "Operators tell us all the time that they want to recycle 100% of their wastewater. But they either lack the ability to aggregate enough recycled water when they need it, or they are unable to distribute their water to others when they have too much. We call our approach collaborative recycling. We're saving our customers money by integrating their entire water supply chains into a single multi-customer connection point which includes last mile recycled water distribution to the wellsite.
"What makes this facility different is not just its size and scale, but rather its business model. Breakwater has adopted a 'recycle first' water midstream model at a time when most of the industry's water is still discarded into saltwater disposals. Breakwater has invested heavily in its last mile delivery capability, which affords us the flexibility to transfer high quantities of recycled water directly to customer's wellsite. This distribution capability is a key part of how we are able to recycle such a high percentage of our customer's wastewater."