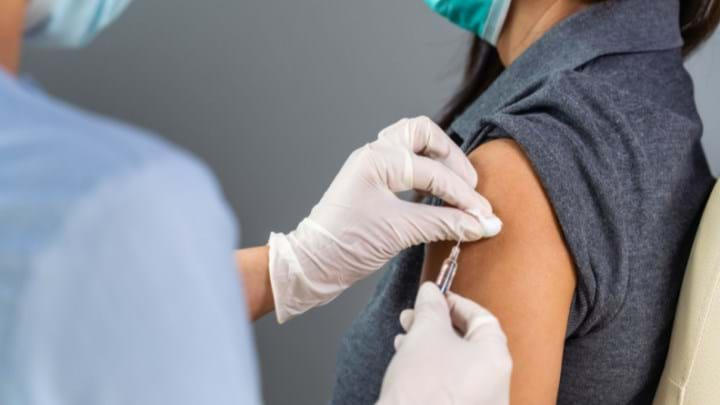 THE UK government has signed a deal with biotech company Moderna to build a state-of-the-art mRNA vaccine manufacturing facility, in a bid to boost the country's position as a European leader in responding to pandemics. 
The deal, worth around £1bn (US$1.2 bn), will see Moderna produce mRNA vaccines against Covid-19 and its variants, and other diseases such as seasonal influenza, and respiratory syncytial virus (RSV), that could be scaled up in production quickly if another pandemic or emergency occurred. 
Although a location for the intended facility has yet to be confirmed, its construction is expected to begin as early as this year, with the first mRNA vaccine due to be produced in the UK in 2025. 
mRNA vaccines involve the delivery of chemically synthesised messenger RNA (mRNA), to teach cells how to make a protein that triggers an immune response inside our bodies. 
It was shown to have higher efficacy levels than the Astrazeneca-Oxford vaccine, which uses a deactivated adenovirus that's been modified to deliver the vaccine contents into a host cell. 
The UK government poured significant investment into the Astrazeneca-Oxford vaccine – around £38.8 m – however, it's safety came under question after a small number of recipients developed rare blood-clotting conditions, mostly in women aged 55 or younger, causing a number of fatalities.  
This prompted some countries to temporarily suspend use of this vaccine, despite assurances from the European Medicines Agency (EMA) and WHO that the benefit of vaccination in protecting against COVID-19 far outweighed the risks. 
This latest deal builds on the strategic partnership already formed with Moderna through the pandemic, said the government. Last year, the company announced a revised supply agreement with the government for up to 60 million doses of Moderna's Covid-19 vaccine. Up to 29m doses are expected to be delivered in 2022 and up to 31m doses are expected to be delivered in 2023. 
Along with the centre, Moderna said it would also make investments in research and development activities in the UK. The company already conducts trials in the country, and has recently announced plans to build vaccine plants in Canada, Australia and Kenya. 
Health and Social Care Secretary Sajid Javid said: "Our new partnership with Moderna will cement the UK's status as a science superpower, significantly boosting the economy and creating jobs." 
Engineers and scientists criticised the UK Government earlier this year after it announced the sale of an emergency vaccine manufacturing innovation centre under construction in Oxfordshire which had received close to £200m of public money.