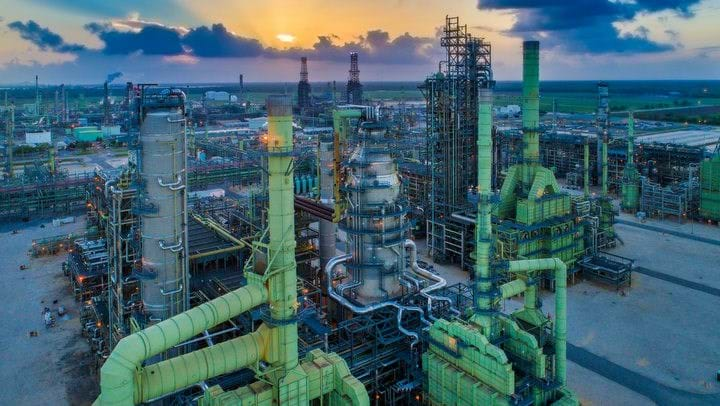 MARATHON PETROLEUM has agreed to buy Andeavor in a US$36bn deal that will create the largest US refiner by capacity.
Andeavor, previously Tesoro, operates ten refineries in California, the Mid-Continent, and Pacific Northwest, which together have a total capacity of 1.2m bbl/d. Marathon has six facilities in the Gulf Coast and Midwest with a combined capacity of 1.88m bbl/d.
"Each of our operating segments are strengthened through this transaction," said Marathon CEO Gary Heminger, "as it geographically diversifies our refining portfolio into attractive markets, increases access to advantaged feedstocks, enhances our midstream footprint in the Permian basin, and creates a nationwide retail and marketing portfolio that will substantially improve efficiencies".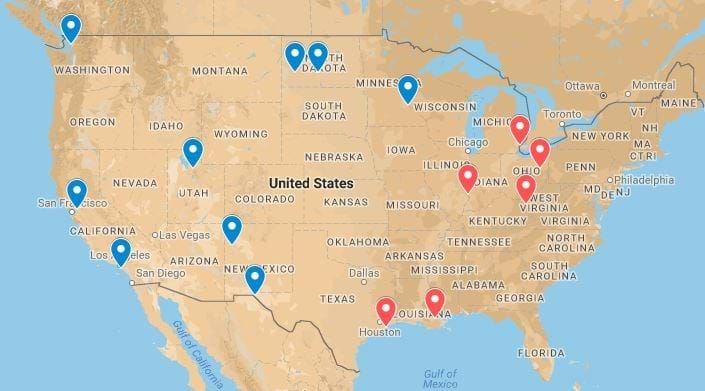 Map data © 2018 Google, INEGI
The combined company would narrowly leapfrog Valero Energy in terms of refining capacity, which can process around 3.1m bbl/d. Bloomberg reports that the new company would account for around 17% of total US refining capacity.
The deal, which is estimated to achieve synergy savings worth US$1bn within the first three years, has been unanimously approved by the boards of both companies and is expected to close in the second half of the year.