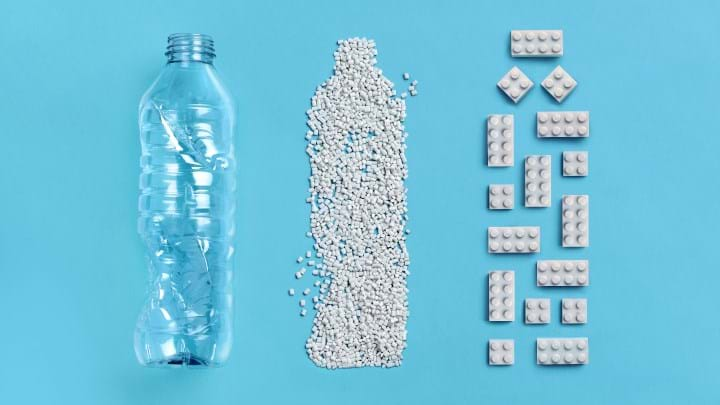 The LEGO Group
THE LEGO Group has developed a prototype LEGO brick using PET from recycled plastic bottles.
Over the last three years, materials scientists and engineers at the company tested more than 250 variations of polyethylene terephthalate (PET) materials and other plastic formulations to develop a prototype that meets the company's strict quality and safety requirements.
The prototype LEGO bricks are made using a proprietary compounding technology that combines recycled PET with strengthening additives to increase the durability of the PET. The PET was sourced from suppliers using processes approved by the US Food & Drug Administration (FDA) and European Food Safety Authority (EFSA). A 1 L PET bottle can be used to produce ten LEGO bricks (2 x 4 size) on average.
LEGO has previously used bio-polyethylene made from sugar cane to produce softer pieces such as trees and minifigure accessories, but this bio-plastic is not strong enough to be used for LEGO bricks.
Further development of the PET formulation is expected to take place for at least another year before potentially moving to a pilot production phase.
Tim Brooks, Vice President of Environmental Responsibility at the LEGO Group, said: "We are super excited about this breakthrough. The biggest challenge on our sustainability journey is rethinking and innovating new materials that are as durable, strong and high quality as our existing bricks – and fit with LEGO elements made over the past 60 years. With this prototype we're able to showcase the progress we're making."