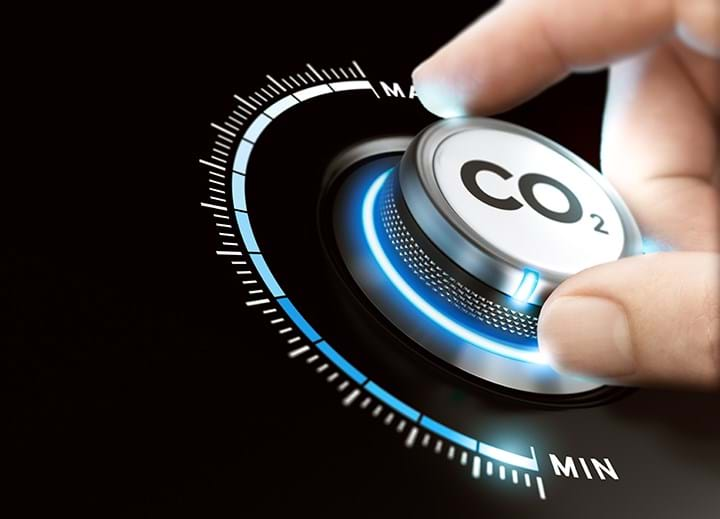 IN A landmark ruling, the Netherlands' District Court of The Hague has ordered international energy company Royal Dutch Shell to reduce its carbon dioxide (CO2) emissions by 45% by 2030. Shell intends to appeal.
Anna Holligan, The Hague Correspondent for BBC News, called the decision a "precedent-setting judgement". The rulings could be a sign of things to come for other major polluters around the globe.
Last year, Shell announced its aim to achieve net zero in its operations by 2050 or sooner, and to step up action to reduce emissions produced by its customers. Earlier this year, the company additionally laid out its net-zero strategy which included new targets for carbon intensity, intending to reach 100% reduction in intensity by 2050.
Co-plaintiffs in the Dutch case, which included environmentalist groups and more than 17,000 citizens, argued that Shell was not doing enough as the policy head of the Shell group, and was acting unlawfully. They wanted the company to do more.
The court ruled that Shell has to achieve a 45% reduction in total emissions by 2030 compared to 2019 levels. This target includes customer and supplier emissions as the court concluded that, with regards to customers and suppliers, the company has an obligation to exert its influence through policy.
Direct emissions and indirect emissions (from purchased energy) for the company totalled 80m t/y in 2019. Furthermore, Shell confirmed in February that its carbon emissions peaked at 1.7 Gt/y in 2018.
According to the court, the reduction target was formulated based on facts, widely-supported insights, and internationally-accepted standards.
The court made its ruling as it believes that although Shell has enhanced its group policy – which is still in development – that policy is not concrete, includes many caveats, and is based on social developments rather than the company's responsibility to ensure a reduction in CO2 emissions. As such, the court believes that a violation of the company's obligation was imminent, but it disagreed with the claimants' view that Shell had already breached it.
Responding to the court's decision, Shell said: "Urgent action is needed to tackle climate change. That's why we've accelerated our efforts to become a net-zero emissions energy company by 2050, moving with society, with short-term goals to track our progress.
"We are investing billions of dollars in low-carbon energy, including charging points for charging electric vehicles, hydrogen, renewables and biofuels. We want to increase the demand for these products and scale up our new energy companies even faster.
"We will continue to focus on these efforts and expect to appeal the disappointing court ruling..."
The response from the co-plaintiffs has been highly positive, as they commented on the importance and potential impact of the decision.
Lawyer for Friends of the Earth Netherlands (Milieudefensie) Roger Cox called the ruling a "turning point in history".
"This case is unique because it is the first time a judge has ordered a large polluting company to comply with the Paris Climate Agreement. This ruling may also have major consequences for other big polluters."
Donald Pols, Director of Milieudefensie, said: "This is a monumental victory for our planet, for our children and is a stop towards a liveable future for everyone. The judge has left no room for doubt: Shell is causing dangerous climate change and must stop its destructive behaviour now."
He added that the verdict is "an enormous step forward for the international climate movement".
Sara Shaw from Friends of the Earth International said: "Our hope is that this verdict will trigger a wave of climate litigation against big polluters, to force them to stop extracting and burning fossil fuels. This result is a win for communities in the global South who face devastating climate impacts now."
Neils Hazekamp, Senior Policy Advisor for co-plaintiff organisation Both ENDS, clarified the international importance.
He said: "This is incredibly good news, especially for people in countries like Niger and Bangladesh who face droughts or floods caused by climate change. They have no time to wait until companies like Shell comply with international climate agreement by themselves. This verdict is of vital importance to them."
Co-plaintiffs in the case included Action Aid Netherlands, Greenpeace Netherlands, Fossil Free Netherlands, Young Friends of the Earth Netherlands, and Wadden Sea Association.
The Dutch court's decision comes as the sector faces other pressures towards climate action.
In a proxy vote, ExxonMobil shareholders elected two nominees from activist investor group Engine No. 1 onto its Board of Directors. The group aims to positively impact society and the environment. Meanwhile, Chevron stockholders voted that the company reduce its scope 3 (customer) emissions. Additionally, the International Energy Agency recently concluded in a net-zero report that as we move to net zero, reliance on fossil fuels will diminish, and that investment in new oil, gas, and coal assets should stop.
In January, a Dutch appeals court ruled that Shell is responsible for the consequences of oil spills in two Nigerian villages from a subsidiary.