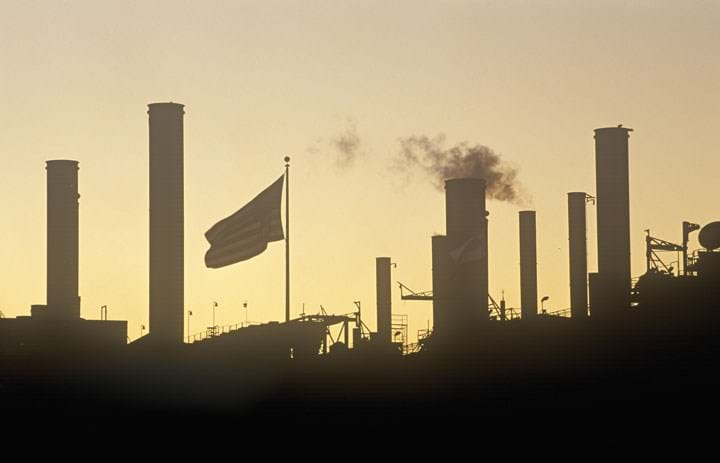 Includes US$370bn climate package that may be turning point
US President Joe Biden is expected to sign into law the Inflation Reduction Act (IRA) of 2022, that along with significant healthcare benefits, will inject more than US$370bn into climate and low carbon programmes to kickstart a new era of affordable clean energy in America, while helping to reduce greenhouse gas (GHG) emissions.
Seen as the biggest climate package in the country's history, the bill, which was narrowly passed by a margin of 51 to 50, is a turning point for a country that is the second-largest emitter of CO2 in the world.
According to Statista, the US produced 4.87 bn t of CO2 in 2021. While this is over a billion tonnes less than the peak of 2005, it is an increase of 6.5% from 2020 levels, which suggests a worrying return to rising climate pollutants at a time when the planet is experiencing year-on-year record global temperatures, uncontrollable wildfires, water shortages and deadly floods. As such the bill and its outcomes are likely to be watched closely by the rest of the world to see if the US makes good on its net zero pledges. The landmark package won't provide the investments needed to achieve a 50% reduction in GHG emissions by 2030 compared to 2005 levels as pledged by the Biden administration last year, but it will help the country drive them down to 32–42%, said Rhodium Group, a clean energy consultancy.
Currently, the largest source of GHG emissions in the US is from the transport sector as more than 90% of energy use comes from petroleum. The IRA however will seek to make electric cars more affordable, by lifting caps imposed on car dealers and making it easier for taxpayers to be eligible for a US$7,500 tax credit. Used electric cars will also qualify for a credit of up to US$4,000.