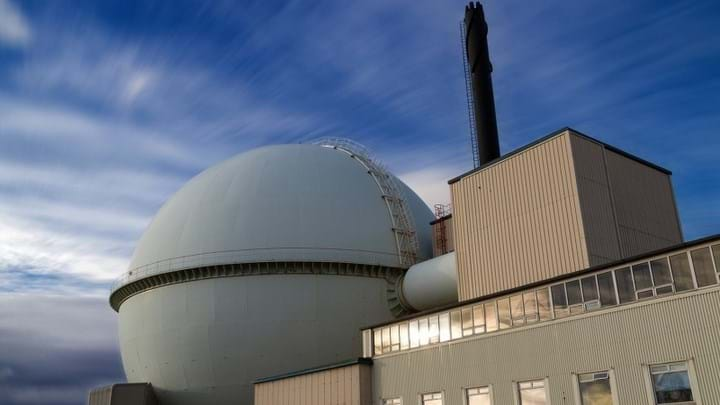 DSRL
JACOBS and its supporting partners have been awarded a six year contract, worth an estimated US$10.4m, to lead integrated design management for cleanup of the UK's deepest historic radioactive waste store at the Dounreay site in Scotland, UK.
The recent contract will see Jacobs provide a design management team to produce an integrated design for the Dounreay site's shaft and silo, which were used for disposal of radioactive waste beginning in the late 1950s up until the 1970s. The shaft extends 65.4 m below ground and is 4.6 m wide in places, and the silo is a large underground vault with a concrete roof.
According to David Hubbard, Programme Delivery Director for Dounreay Site Restoration Limited (DSRL), legacy waste in the shaft and silo must be emptied and repackaged for long-term storage before the Dounreay nuclear site can be closed. DSRL is responsible for cleanup of the site.
Jacobs' teams will play a key role in coordinating a programme to clear and treat radioactive waste in the shaft and silo. Work will include assisting with management of several design and build work packages.
Design integration work is expected to enable construction activities to commence, assisting with management design and build work packages, and providing design support during construction and commissioning.
Some of the contract will be delivered remotely but Jacobs will also subcontract work to local companies. Berkshire Engineering, which is based near Dounreay, will assist with test and trials work. The company specialises in design, build, and supply of cost-effective equipment for a range of construction and nuclear applications.
The contract, expected over six and a half years, offers the potential for additional revenue as additional work packages are identified. Awarded by DSRL, it forms part of a series of contracts to be awarded through the site's decommissioning framework. Further contracts are likely to be awarded in the next 12 months.
The recent contract marks the beginning of work on the shaft and silo.
Clive White, Senior Vice President of Critical Mission Solutions International at Jacobs, said: "By deploying our design engineering and program management capabilities alongside DSRL we will weave together several complex and challenging projects to ensure safe and efficient delivery."
The Dounreay nuclear site was home to one of only two fast reactors sites ever built in the UK and the world's first fast reactor to supply energy to the national grid. Construction on the reactor began in 1955 and it closed in 1977. The site was also home to the UK's fast reactor research and development programme between 1955 and 1994. Today Dounreay is one of the most technically challenging projects of the Nuclear Decommissioning Authority, responsible for cleanup of UK nuclear sites. The NDA owns the site and contracts DSRL to deliver its programme.
In 2018, Nuvia won a multi-million pound contract with DSRL for removal of residual sodium-potassium from Dounreay fast reactor.