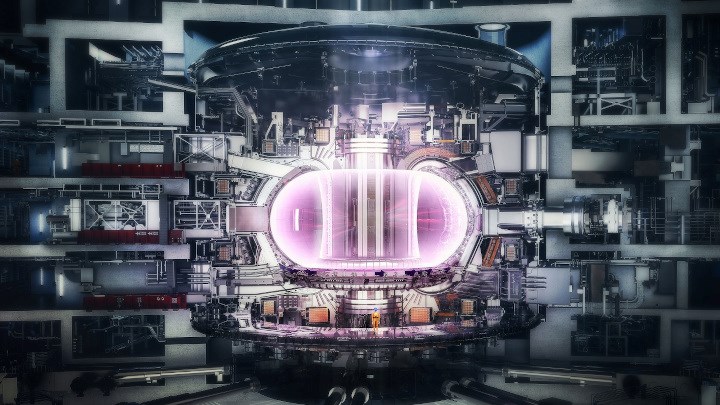 ITER Organization
JACOBS has been awarded several contracts in fusion power, with an estimated value of more than US$25m, by Fusion for Energy (F4E), ITER Organization, and the UK Atomic Energy Authority (UKAEA).
Fusion power is a potential clean energy source that would generate electricity using heat from nuclear reactions. Fusion and fission are both nuclear processes that create energy by altering atoms. However, fission releases heat energy through the of splitting atoms, and fusion releases energy when atoms are merged. Fusion is cleaner and has a nearly unlimited fuel supply.
ITER is the world's largest fusion energy project, based in Saint-Paul-lés-Durance, France. Jacobs has been selected to support ITER's leading-edge research in the area, delivering a range of technological and engineering innovation and support to the project.
ITER Organization has appointed Jacobs to its integrated engineering framework as part of a consortium with Orano Projects, specialist consultants and engineers for the UK nuclear industry, and Universidad Nacional de Educatión a Distancia, Spain. ITER Organization is an intergovernmental organisation created by an international agreement, for the purpose of providing for and promoting cooperation amongst members to benefit the ITER project.
The consortium is tasked with minimising operator exposure radiation during planned maintenance activities by combining their strong collaboration skills with knowledge of ITER maintenance, remote handling, radiation and contamination assessment, and hazard risk education.
Jacobs is also developing and supplying technology to monitor for corrosion in the hermetically sealed vacuum vessel that houses the fusion vessel, as part of an existing contract. Under the contract, Jacobs will additionally produce safety documentation to submit to French safety regulators.
Last year, ITER awarded Jacobs the framework contract to provide engineering support related to the Tokamak Complex Detritiation System, the primary safety system at ITER to control radiological hazards. It is key to decontamination and fuel recycling.
F4E is the European Union (EU) organisation managing Europe's contribution to ITER. In its work to support F4E, Jacobs is demonstrating safe operating and maintenance methods for helium-cooled pebble-bed test blanket (HCPB) technology and it is undertaking construction design of the hydrogen monitoring system which is a major safety feature of the ITER machine.
HCPB is a candidate breeding blanket for the EU Demonstration Fusion Power Reactor (EU DEMO). The breeding blanket comprises a set of modules covering the interior of the fusion reactor vessel. It is responsible for assuring self-sufficiency with regard to tritium, maximising net efficiency of the power plant, and it acts as a radiation barrier.
UKAEA has awarded Jacobs a US$18.4m contract to design and build a test facility to replicate typical fusion conditions of extreme heat flux, high-pressure cooling, and immensely strong electromagnetic fields. This furthers Jacobs' support of UKAEA research into design, engineering, and manufacturing of components for fusion power stations.
The facility will test components for components of fusion reactors, whether they are experimental, such as ITER, or to support designs for commercial electricity generation.
UKAEA has also awarded Jacobs work that will support Spherical Tokamak for Energy Production, a UK Government-funded programme to design and build a prototype fusion reactor to demonstrate commercial viability. UKAEA researches fusion energy and related technologies, with the aim of positioning the UK as a leader in sustainable nuclear energy.
Jacobs says that the contracts address key areas where the company can develop innovations to help drive design and implementation, including modelling and simulation, alloy development and materials science, breeder blanket and diverter design, digital engineering, and balance of plant and siting
Of the ITER contracts Clive White, International Senior Vice President of Critical Mission Solutions at Jacobs, said: "These new contracts add to our considerable, long-term contribution to the ITER project and keep us at the forefront of nuclear fusion, which could provide future generations with a clean, safe and virtually unlimited source of energy."
"As innovators with a combination of fusion-specific and cross-sector engineering experience, we are focussed on delivering long-term efficiency and schedule certainty for this important project."
Jacobs has been involved with the ITER project for more than 20 years, working on key innovative technology including: plasma-facing first wall panels; test blanket modules; remote handling systems; radiological and environmental monitoring; and contamination control and decontamination.
In 2017, then-UK Minister of State for Universities, Science, Research and Innovation Jo Johnson announced that the UK would continue to participate in European fusion research following Brexit and withdrawal from the Eurotom treaty. Under the treaty, the UK participates in vital research, including in fusion research projects such as ITER.
Later that same year, it was reported that a nuclear fusion demonstration plant, planned to be based upon the results of the ITER reactor in France, could be delayed beyond 2054. Previously, it was expected to be operating in the early 2040s and supplying energy to the grid by 2050.