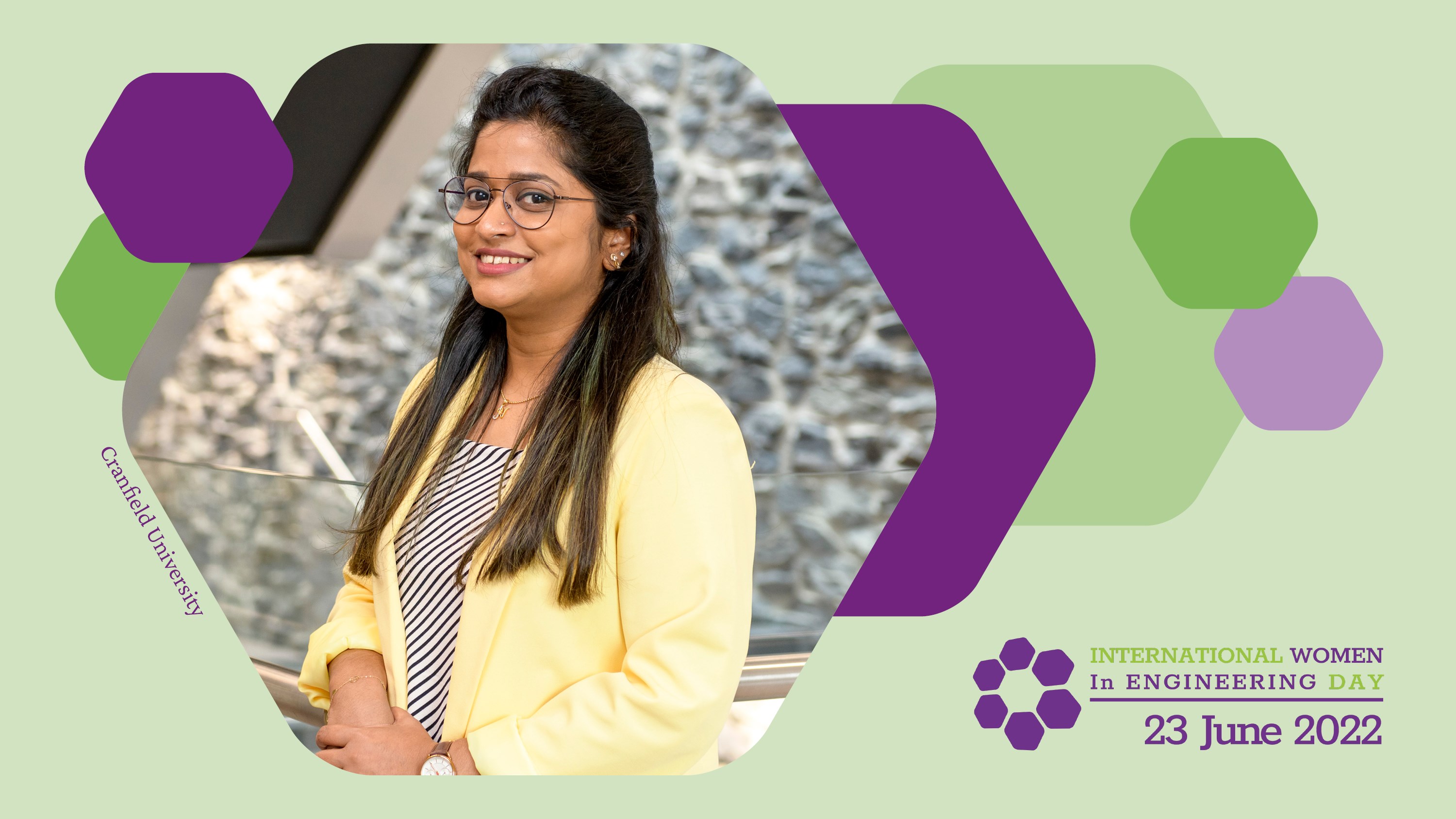 COINCIDING with the celebration of International Women in Engineering Day (INWED) 2022, Research Fellow at Cranfield University Navya Thomas has been announced among the winners of the Top 50 Women in Engineering, for invention and innovation.
Thomas is an Associate Member of IChemE, and her research fellowship at Cranfield is in membrane crystallisation. The Women's Engineering Society (WES) recognised her for her work in membrane technology.
A chemical engineer, Thomas leads research to scale up membrane technology for modular and decentralised wastewater treatment for rural and off-grid households. In her doctoral research, she helped to address the issue of water scarcity by using 3D printing to develop complex geometries as a disruptive design for feed spacers – used to create flow channels for feed water – to improve the performance of membrane processes for clean water production. Spacers based on her work have been shown to reduce membrane fouling by 50% and increase clean water production by up to 60%.
Her development contributes to more sustainable water production by minimising chemicals required in cleaning, reducing energy requirements, and reducing membrane material requirements. A US patent on design is pending.
Working in Cranfield's Water Science Institute she combines research with managing flagship postgraduate courses in engineering. The institute is focused on the science, engineering, and management of water in municipal, industrial, and natural environments.
Thomas is also a STEM ambassador, working to communicate science to the general public, and inspire young girls to choose a career in STEM.
Thomas said: "I am absolutely delighted to be named among the Top 50 Women in Engineering 2022 alongside all these other fantastic winners. Engineering is a challenging yet rewarding career choice that creates impactful solutions to shape a better world. The choices for a fulfilling career in engineering are limitless.
"I hope that the multi-faceted winner profiles inspire young girls to appreciate and consider the diverse career options in engineering, ushering in the much-needed seismic shift in representation and diversity in the engineering sector."
Elizabeth Donnelly, CEO of WES, said: "Once again WES is delighted to celebrate the achievements of women engineers. It's a joy that so many innovative women are making a difference to our everyday lives and working to mitigate the impact that engineering has on the environment."
Thomas is among 50 inventors and innovators in engineering recognised by INWED , profiling the "best, brightest, and bravest women in engineering who are striving to be part of the solution, helping to build a brighter future for all".