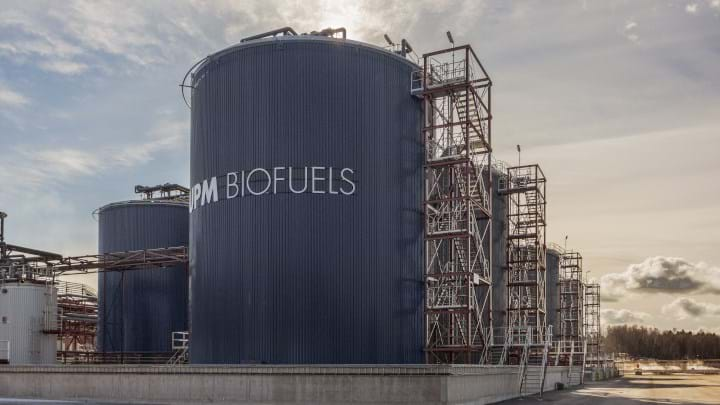 UPM Biofuels
INEOS has signed an agreement to use naphtha derived from wood pulp processing to manufacture bio-based plastics at its site in Cologne, Germany.
UPM Biofuels will supply naphtha produced at its biorefinery in Lappeenranta, Finland. This is made from crude tall oil produced from wood pulp processing operations at its neighbouring pulp and paper mill.
INEOS says it will process the naphtha into polyolefins, which in turn will be used to produce a range of bio-based plastics for use in packaging, pipes and the medical sector. Each step of the process from converting crude tall oil through to production of polymers has been certified by the Roundtable on Sustainable Biomaterials (RSB) and INEOS noted the feedstock does not compete with food production.
The volume of feedstock and value of the supply deal has not been disclosed.
It follows an agreement that UPM Biofuels made with Dow in September. Dow is using the UPM BioVerno naphtha to produce bio-based polyethylene at its production facility in Terneuzen, The Netherlands.