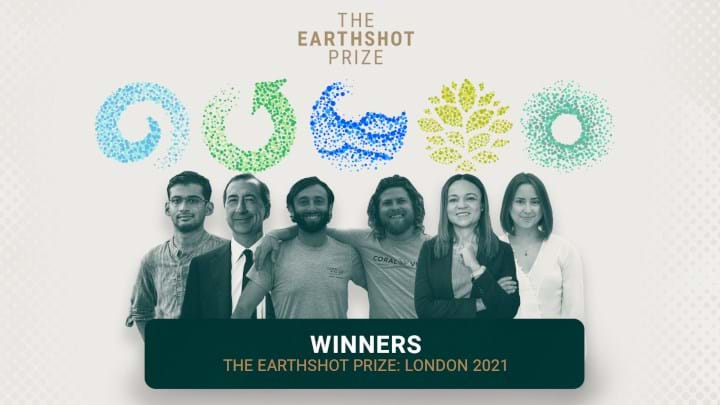 The Earthshot Prize
TECHNOLOGIES for agricultural waste conversion and green hydrogen production have been recognised via the Earthshot Prizes.
Winners were announced on 17 October, in a global broadcast from London.  
Indian biotechnology company Takachar was awarded the Clean our Air Earthshot Prize for its portable agricultural waste conversion technology that produces sellable bio-products such as fuel and fertiliser. It diverts crop residues that farmers would often otherwise burn, reducing smoke emissions by up to 98%, and could help improve air quality that reduces affected population's life expectancy by up to 5 years. If scaled, it could cut billions of tonnes of carbon dioxide, annually.
Electrolyser manufacturer Enapter was awarded the Fix our Climate Prize for its AEM technology which produces green hydrogen. The awarded funds will help scale mass production (planned to begin in 2022), accelerate team growth, and further research and development. 
The remaining Earthshot winners are Coral Vita (Revive our Oceans); the Republic of Costa Rica (Protect and Restore Nature); and the city of Milan (Waste-Free World).
Each winner will receive £1m (US$1.4m) and access to a global network of professional and technical support to scale their environmental solutions to repair the planet and accelerate their impact. They also received medals inspired by the iconic 1968 "Earthrise" photo, created from recycled material.
All 15 previously-announced finalists will also receive support from The Earthshot Prize Global Alliance, a network of philanthropies, NGOs, and private sector businesses around the world that will help scale their solutions.
Ceremony attendees included the Duke and Duchess of Cambridge, and David Attenborough.
Nominations for the next awards will open in January 2022.