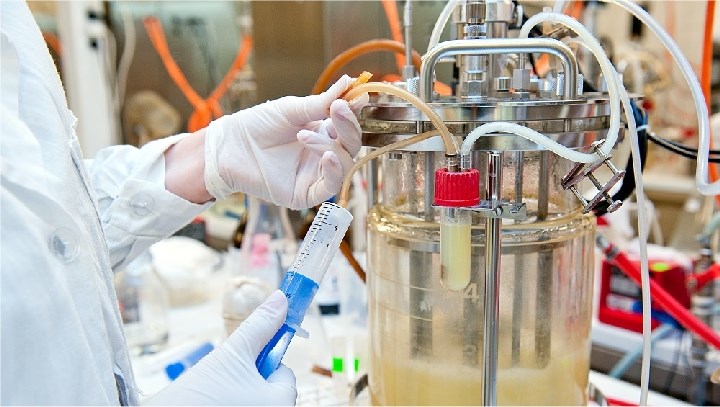 ICHEME's BioFutures Steering Group has released a report with recommendations on how the Institution can better engage with chemical engineers in the emerging biosector as well as develop opportunities for growth.
The BioFutures Programme was set up in 2017 with the aim to develop the Institution's work in the biosector and highlight the importance of biochemical engineering careers and skills. Four working groups were created under the areas of skills, small and medium enterprises (SMEs), careers, and policy. The groups conducted surveys and interviews with industries and universities to review IChemE's role in the biosector and identify opportunities for improvement and engagement.
Skills
The report found that the majority of industries feel that their chemical engineering graduates should have a deeper knowledge of topics more relevant to bioprocessing, such as bioreactor design. However, the report also found that many universities are unwilling to sacrifice what are considered core chemical engineering modules in order to increase their biocontent. Universities are keen for IChemE to play a role in facilitating additional activities, such as site visits. The report recommends that IChemE addresses the interpretation and perception of core chemical engineering.
SMEs
The report revealed that SMEs comprise a large proportion of companies in the bioeconomy and that there are opportunities for IChemE to engage with more chemical and biochemical engineers working in these companies. Interviewees from SMEs generally weren't aware of the role that chemical engineers can play in R&D stages, and the report recommends that IChemE should promote to SMEs the benefits of employing chemical engineers.
Careers
The recommendation from the careers working group is for IChemE to create career profiles highlighting the various pathways that chemical engineers could take to working in the biosector. They also identified opportunities for IChemE to facilitate greater collaboration between universities and industry.
Policy
The bioeconomy has an important role to play in combating major issues such as reducing the levels of greenhouse gases. The working group identified four key policy areas where chemical engineers could make a difference: decarbonisation of the economy; resource utilisation and efficiency; ecosystems services; and developments in industrial biotechnology and the bioeconomy.
The BioFutures Programme final report can be found here. Two IChemE trustees will form a working group to review the report and produce a response on behalf of the Board of Trustees.
Ian Shott, Chair of the BioFutures Programme, said: "Chemical engineering has changed dramatically. New and emerging areas, such as the biosector, provide so many opportunities for chemical engineers' skills to be utilised to help provide solutions to the global challenges our society is facing. I'm delighted that the Board of Trustees supports the work of the BioFutures programme. We'll now be looking to determine which recommendations we can take forward and how to do this."