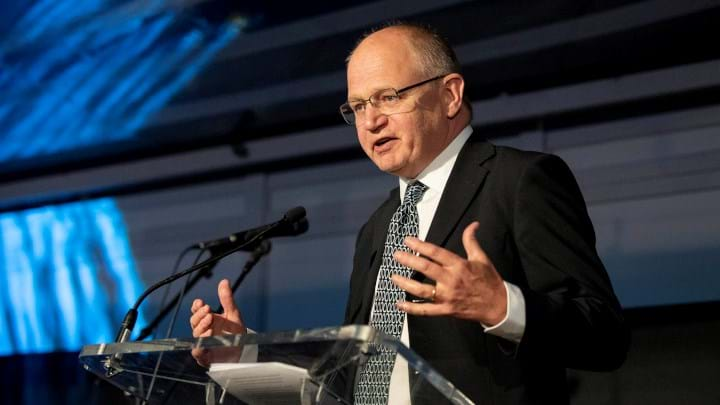 FOLLOWING a two-year break in overseas travel brought about by the Covid-19 pandemic, IChemE President David Bogle has visited conferences, universities and community groups outside the UK to demonstrate the Institution's continued commitment to members.
In September, Bogle travelled from the UK to Malaysia, Singapore and Australia where IChemE has more than 5,000 members. He attended the Chemeca conference, which is the annual Australian and New Zealand conference of chemical and process engineers run by the Australian and New Zealand Federation of Chemical Engineers. This year, it was hosted in Melbourne by IChemE. Bogle gave the President's keynote address, joined a panel discussion on the next 100 years of chemical engineering, and presented an award to a student team from the University of Melbourne, who won the conference's student hackathon competition. Students were challenged to conceptually design a net zero carbon future fuels project and pitch their proposals to industry experts.
In Malaysia, he met with the IChemE Malaysia Board, stakeholders from Petronas, and representatives at the Institute of Engineers Malaysia. He also attended a member group event and joined meetings with the University of Nottingham Malaysia and Heriot-Watt University Malaysia. This was followed by a meeting with the IChemE Singapore Board and a visit to the National University of Singapore before heading to Australia.
Bogle said: "It was a great pleasure to meet with so many people in Malaysia, Singapore and Australia. Many commented on how welcome it was to discuss and network in person again and to see the commitment of IChemE in the region."
While in Australia, Bogle also met with the IChemE Australia Board and joined the Head of Chemical Engineering departments of Australasia meeting. He also visited , the new 11-storey home of the University of Queensland's School of Chemical Engineering. It is named after the former CEO of Dow who studied chemical engineering at UQ and has donated A$13.5m for the building's construction.
Bogle used his Chemeca keynote to discuss the importance of ethics in engineering, continuing the key theme of his Presidential Address and a series on ethics that he introduced in The Chemical Engineer earlier this year.  
IChemE said during their terms of office, Presidents seek to meet with as many members and stakeholders as possible. Given the travel restrictions over the last two years, much of this engagement has taken place virtually.