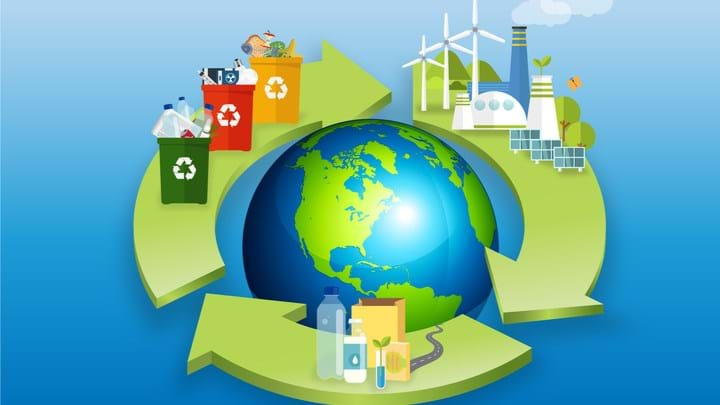 ICHEME member Ali Abbas, one of Australia's leading chemical engineers, has been announced as Australia's first Chief Circular Engineer, a new role which will help accelerate Australia's transition to a circular economy. 
"I'm delighted to be joining Circular Australia as the first Chief Circular Engineer to support the critical work of removing barriers to an Australian circular economy by 2030," said Abbas, Acting Head of School of Chemical and Biomolecular Engineering at the University of Sydney. 
Formerly known as NSW Circular, Circular Australia – an independent not-for-profit company – said it is "here to support change as we restore our natural systems and remove waste from our economy."  
To do this, it will work closely with industry, government, research partners and the community of Circular Economy (CE) practitioners to help deliver new circular economy markets, infrastructure and services, as well as looking at policy changes needed to tackle GHG emissions. 
Around 35% of waste generated in NSW each year goes to landfill, said Circular Australia, costing businesses and households more than A$750m (US$507m) in waste levies. However, by keeping resources in the market longer through the circular design of products, services and systems, Australia's GDP could benefit by an estimated A$210bn. Investing in circular solutions could also generate around 17,000 new full time jobs, Circular Australia said. 
Discussing the merits of transitioning to renewable energy and embracing circular engineering, Abbas said that humanity's "take-make-waste" economy has led to widespread resource depletion of the earth's finite resources. As such it is imperative that a radical shift in how we design, manufacture and use materials such as plastics, metals, fibres, chemicals, building and food is undertaken. 
"Not reimagining our economic systems would be irresponsible and ignore the sophistication of our modern economic thinking and vast technological development," said Abbas. "We have so many materials at our disposal we no longer need to rely on old-world models of pillage, create and discard."