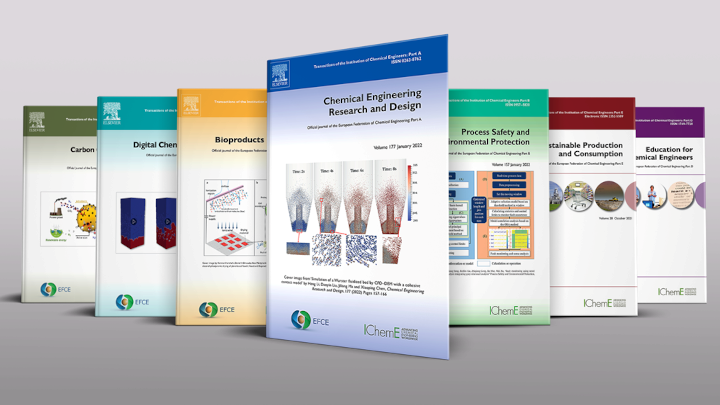 ICHEME's Sustainable Production and Consumption journal has received the institution's highest Impact Factor (IF) yet after seeing a 36% increase from 8.921 last year to 12.1 in 2023. This is the first time IChemE has received a score in double digits. Other IChemE journals also saw success this year. 
An IF provides a quantitative measurement of a journal in relation to its competitors. The score is calculated via the Journal Citation Reports (JCR) resource tool using the number of citations to a journal in the most recent year, as well as the count of articles and reviews published in the journal in the prior two years. 
Published in partnership with Elsevier, Sustainable Production and Consumption compiles interdisciplinary papers that discuss the production and use of products and services in a manner that is socially beneficial, economically viable, and environmentally benign over their whole life cycle. 
Following the IF increase, the journal is now ranked 7 out of 127 journals in the environmental studies category, and 6 out of 46 in the green and sustainable science and technology category. 
Adisa Azapagic, founding editor-in-chief of the journal, said: "I am delighted that Sustainable Production and Consumption has attracted the highest Impact Factor ever received by an IChemE journal. The goal of the journal is to provide a platform for publishing high-quality papers on research and practice, to help identify sustainable solutions for both production and consumption systems. 
"This increase is a recognition of the outstanding quality of the papers within the journal which is only possible due to the contribution of the journal authors, reviewers and editors, and I would like to thank each and every one of them." 
Meanwhile, IChemE's Education for Chemical Engineers has seen its IF increase 22% from 3.2 to 3.9. 
Process Safety and Environmental Protection has moved up the rankings in the environmental engineering category, and is now ranked 11 out of 55 journals on that list. Chemical Engineering Research and Design has also moved up the rankings of chemical engineering titles. 
Food and Bioproducts Processing has risen through the ranks in the biotechnology and applied microbiology category and is now 43rd out of 156 titles. This is up from 45th last year. 
In other journal news, Molecular Systems Design & Engineering, published in conjunction with the Royal Society of Chemistry, has been granted transformative journal status. This means that over the next few years, the journal will be transitioning to become fully open access. 
Claudia Flavell-While, director of IChemE's Learned Society said: "I am delighted that Molecular Systems Design and Engineering (MSDE) has been given transformative status, which obliges us to increasing the share of open access content published in this journal. We are seeing increasing interest in open access publishing across our journals and IChemE is very happy to support this growing trend. As a transformative journal, MSDE will be compliant with cOAlitionS requirements, making it easier for authors from the UK, EU, and the US – key communities in molecular systems – to publish in this journal." 
IChemE members can access journal content from the Knowledge Hub, while the journals can be accessed directly via www.icheme.org/journals.