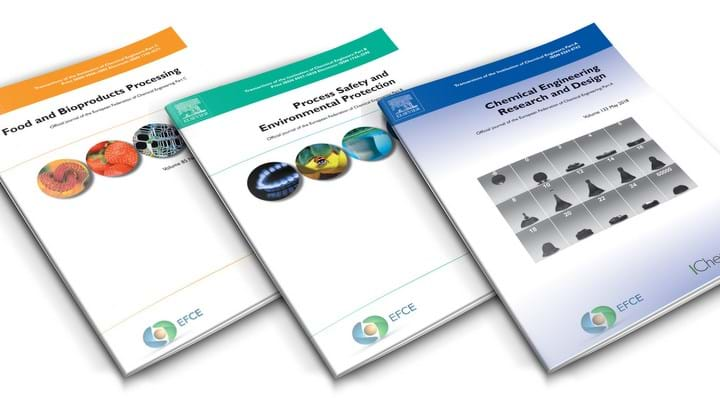 THE impact factors have increased for three of IChemE's journals – Process Safety and Environmental Protection (PSEP), Food and Bioproducts Processing (FBP), and Chemical Engineering Research and Design (ChERD).
Impact factors are used to provide a quantitative measurement of a journal compared to competing journals. They are calculated based on a ratio of the citations to a journal in the most recent year to a count of articles and reviews published in the journal in the previous two years.
The impact factor for PSEP increased from 3.441 to 4.384. PSEP now ranks as 21st out of 138 chemical engineering journals and 16th out of 52 environmental engineering journals.
Adisa Azapagic, PSEP Editor-in-Chief (Environment) said: "PSEP has again achieved the highest impact factor than any other IChemE journal. This is excellent news and I am very grateful to our editors and reviewers, as well as the IChemE and Elsevier teams for all their efforts and contribution to the success of the journal."
Stepping down as PSEP Editor-in-Chief (Safety), David Edwards, added: "I am delighted to pass the Safety Editor-In-Chief role on to Faisal Khan with the journal in such great shape. I believe that the impact factor has increased consistently and significantly over the past ten years because we attract good papers, which is due to the timely and effective work of the subject editors, reviewers, IChemE Editorial Office, and the great support from Elsevier staff. PSEP's high impact factor is important because it attracts higher quality papers, which enhance the utility and reputation of the journal and boosts the learned society credentials of IChemE."
FBP has increased from 2.744 to 3.324, making it rank 37th out of 138 chemical engineering journals, 51st out of 162 biotechnology and applied microbiology journals, and 30th out of 135 food science and technology journals. ChERD increased from 2.795 to 3.073 and now ranks 44th out of 138 chemical engineering journals.
Molecular Systems Design and Engineering (MSDE), jointly owned by the RSC and IChemE has also received its first impact factor of 2.708.
The journals also saw an increase in impact factor last year.