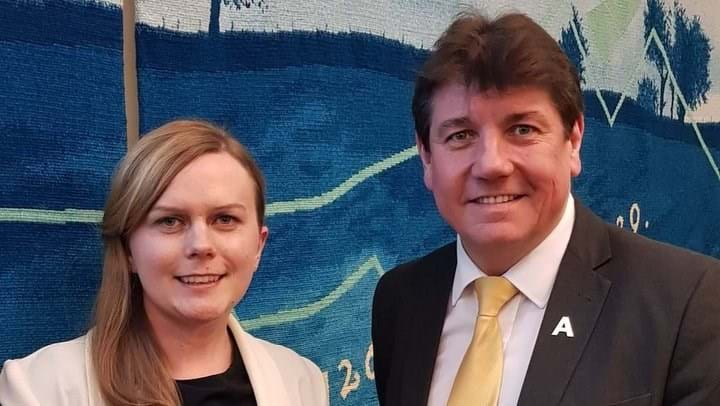 CHEMICAL engineering postgraduate Jeni Spragg has produced a report to help UK parliamentarians make evidence-based decisions on chemical weapons policy.
While chemicals weapons are prohibited, recent attacks have been carried out in Syria, Malaysia and the UK. Human Rights Watch identified 85 attacks in Syria between 2013 and 2018. In 2017, the estranged brother of North Korean leader Kim Jong-un was killed in an attack at Malaysia's Kuala Lumpur airport.
Last year, a Novichok nerve agent released in the UK poisoned five people, killing one. In response, the UK Government pledged to invest £48m (US$63m) in its chemical weapons defence centre at Porton Down, including new analysis laboratories, and £11m to strengthen the country's response to attacks.
Spragg, a postgraduate student in bioenergy at the University of Leeds, produced the briefing note for policymakers after being awarded the Ashok Kumar Fellowship in 2018 by IChemE and the UK Parliamentary Office for Science and Technology (POST). She spent three months at POST researching and writing the so-called 'POSTnote', which involved interviewing more than 20 experts from government departments, academia, industry, learned societies, think tanks and NGOs.
The report, Chemical Weapons, gives an overview of the types of chemical weapons, how they can be deployed, their effects on human health and the environment, and the status of international disarmament. It also covers chemicals defence in the UK, including the measures in place to prevent, respond to and recover from chemical weapons attacks.
Policymakers briefed
Spragg gave policymakers and members of the Parliamentary and Scientific Committee a taster of her findings at a meeting held at the Houses of Parliament on 25 February, chaired by MP Stephen Metcalfe. Spragg discussed the current policies for controlling chemical weapons.
Under the Chemicals Weapons Convention (CWC), which has been signed up to by all states excluding Egypt, South Sudan and North Korea, countries are required to declare and destroy their stockpiles of chemicals weapons. The US is the only nation which still has a declared stockpile, and is expected to destroy it by 2024. A key challenge surrounding the UK attack is that no country has declared Novichoks to the Organisation for the Prohibition of Chemical Weapons, which is responsible for implementing the CWC. Destruction of Syria's stockpile was completed in 2016, but further attacks have led to questions about gaps and inconsistencies in its declaration.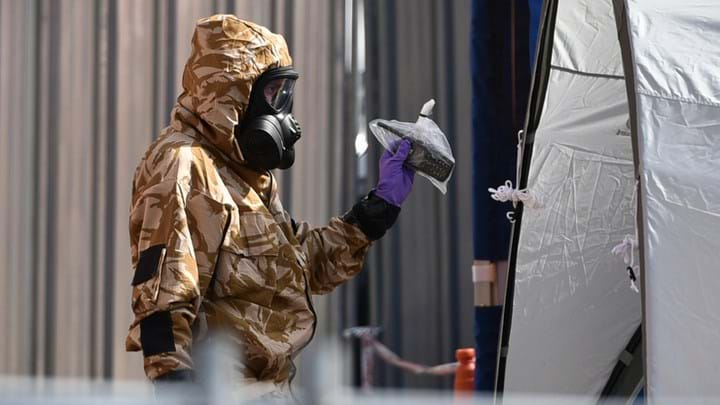 1000 Words / Shutterstock.com
Commenting on the meeting, Spragg said: "It was a unique opportunity to speak about my POSTnote at the Parliamentary and Scientific Committee meeting. The meeting attendees had some interesting viewpoints about the role of the Chemical Weapons Convention and the Organisation for the Prohibition of Chemical Weapons; particularly in terms of how they stay relevant in the future."
The CWC's definition of chemical weapons includes any toxic chemicals and the reactants used in their production if they are intended to cause harm. Many of these toxic chemicals are 'dual-use', meaning they have permitted uses, for example chlorine used in water treatment processes, but can also be used as weapons. Part of the OPCW's role includes monitoring certain toxic chemicals to make sure that they are only used for their permitted purposes.
Eye-opening experience
"My time at POST was a fantastic, hands-on experience," Spragg said. "In three months, I learnt so much about how Parliament works and had the opportunity to speak to key policymakers and parliamentary advisors. It really opened my eyes to the important role and expertise that chemical engineers, and others with STEM expertise, can play to help MPs make evidence-based decisions on policy issues. I'm grateful for everything I've learned through the Ashok Kumar Fellowship."
Lorna Christie, Physical Sciences and IT Adviser, POST said: "Working alongside Jeni for three months on this timely and interesting topic has been a pleasure. Jeni used her academic rigour to review evidence in the area and honed her science communication skills in writing her research up in an accessible way.
"Our POSTnote is an impartial and engaging summary of chemical weapons that can be used by parliamentarians, academics and the general public wanting to know more about this significant area. POST fellowships are an excellent way for PhD students to experience first-hand how Parliament works and develop skills that they can carry with them in their future career."
Claudia Flavell-While, IChemE Director, Learned Society, added: "Jeni's work in this fellowship is an excellent example of the valuable expertise of chemical, biochemical and process engineers in providing solutions to national policy issues on contentious topics; in this particular case, chemical weapons."