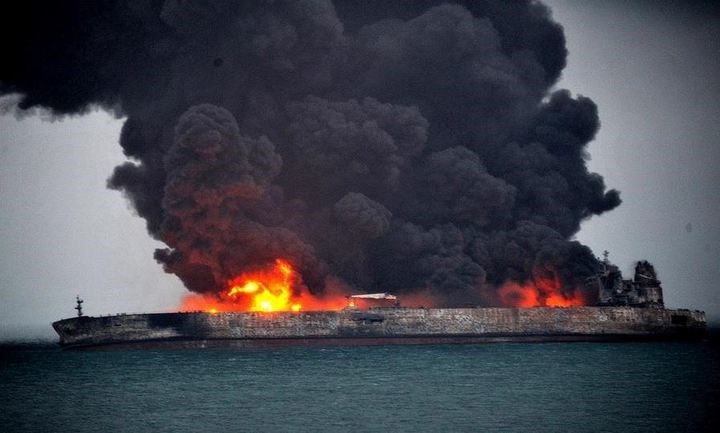 www.news.cn
AN oil tanker is on fire and at risk of exploding after colliding with a freight ship off the east coast of China.
The Sanchi tanker collided with the CF Crystal bulk carrier on 6 January. CNN reports that the body of an unnamed crew member from the oil tanker has been found, but his 31 colleagues remain missing. Thick plumes of smoke from the damaged vessel are hampering rescue efforts as vessels from China, South Korea and the US have all rushed to the wreck.
Pictures show the tanker listing, and CNN reports that Chinese authorities have warned that the vessel could explode and sink.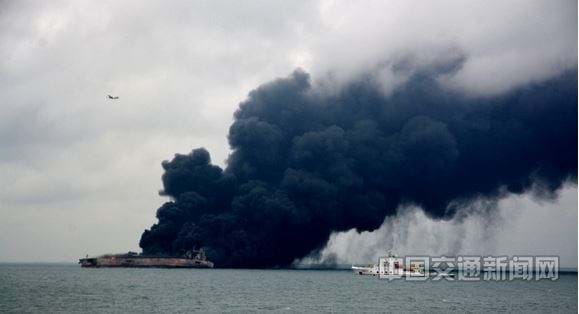 The 274m-long vessel was delivering 136,000 t of condensate from Iran to South Korea before the collision occurred around 160 nautical miles east of the Yangtze River.
The environmental damage that will result from the spill is currently unknown but is expected to be less severe than a crude spill, as the Sanchi's light oil more readily burns and evaporates. The volume of oil aboard is roughly 3.5 times more than was carried by the Exxon Valdez, which spilled an estimated 35,000 t of crude off the coast of Alaska in 1989. If the Sanchi spilled its entire load it would be the sixth largest tanker spill since 1967. 

A photo of the 225 m-long CF Crystal, which was shipping 64,000 t of grain from the US to China, shows damage to the bow but China's Ministry of Transport reports that the ship is not in danger of sinking. All 21 crew have been safely rescued.