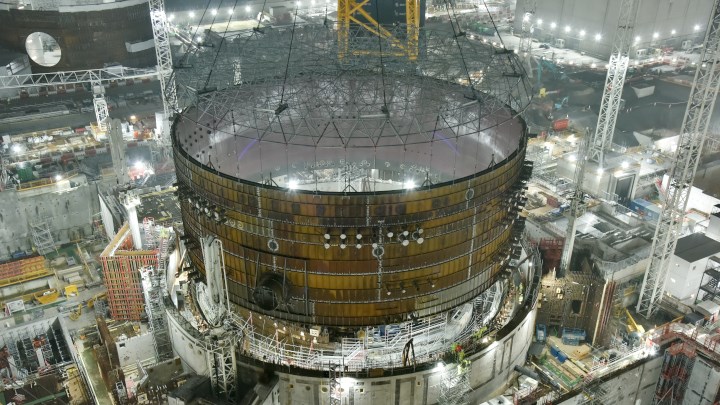 EDF
ENERGY group EDF has said that the cost of building Hinkley Point C, a nuclear power station on the UK's south-east coast, could rise above £32bn (US$38.4bn) when factoring in recent inflation levels. This is more than 20% higher than it estimated last year, and nearly 80% more than the initial £18bn the plant was due to cost in 2016 when the firm first started work on the project. 
"Based on inflation indexes as of 30 June 2022, the estimated nominal cost at completion could reach £32.7bn," EDF told investors. 
Furthermore, EDF cast doubts on the ability of its Chinese partner, CGN, to meet its share of extra payments to finance the plant, meaning the French firm would have to pay more to cover the growing costs, reports the Financial Times. 
This is likely due to CGN reaching its committed equity cap said EDF. So far EDF and CGN have funded the project according to their stakes. But EDF said the cost overruns had triggered a mechanism under which shareholders will be asked for extra cash on a voluntary basis. As CGN had reached the cap, if it did not want to allocate any further voluntary equity, then EDF Group would be required to contribute in place of CGN. 
This would be another blow to EDF as despite the electricity-generating part of the company having a great year financially, the EDF Group posted an underlying loss for 2022 of £4.44bn. A series of outages that resulted in a decline in nuclear output, and measures to limit price increases for consumers in 2022 were blamed for the losses. 
With startup already delayed to June 2027 due to spiralling costs, it is not clear whether this new dilemma, caused by surges in material prices, will further affect the plant's completion date.  
EDF, which supplies gas and electricity to about five million UK households, already operates five nuclear power stations in the UK, and is currently decommissioning Hunterston B, and Hinkley Point B near Bridgwater in Somerset. The station was the first advanced gas-cooled reactor to generate electricity in the UK, and was its most productive nuclear power station before it stopped generating electricity in August 2022. Its successor, Hinkley Point C, will be the UK's first new nuclear plant built in more than two decades.