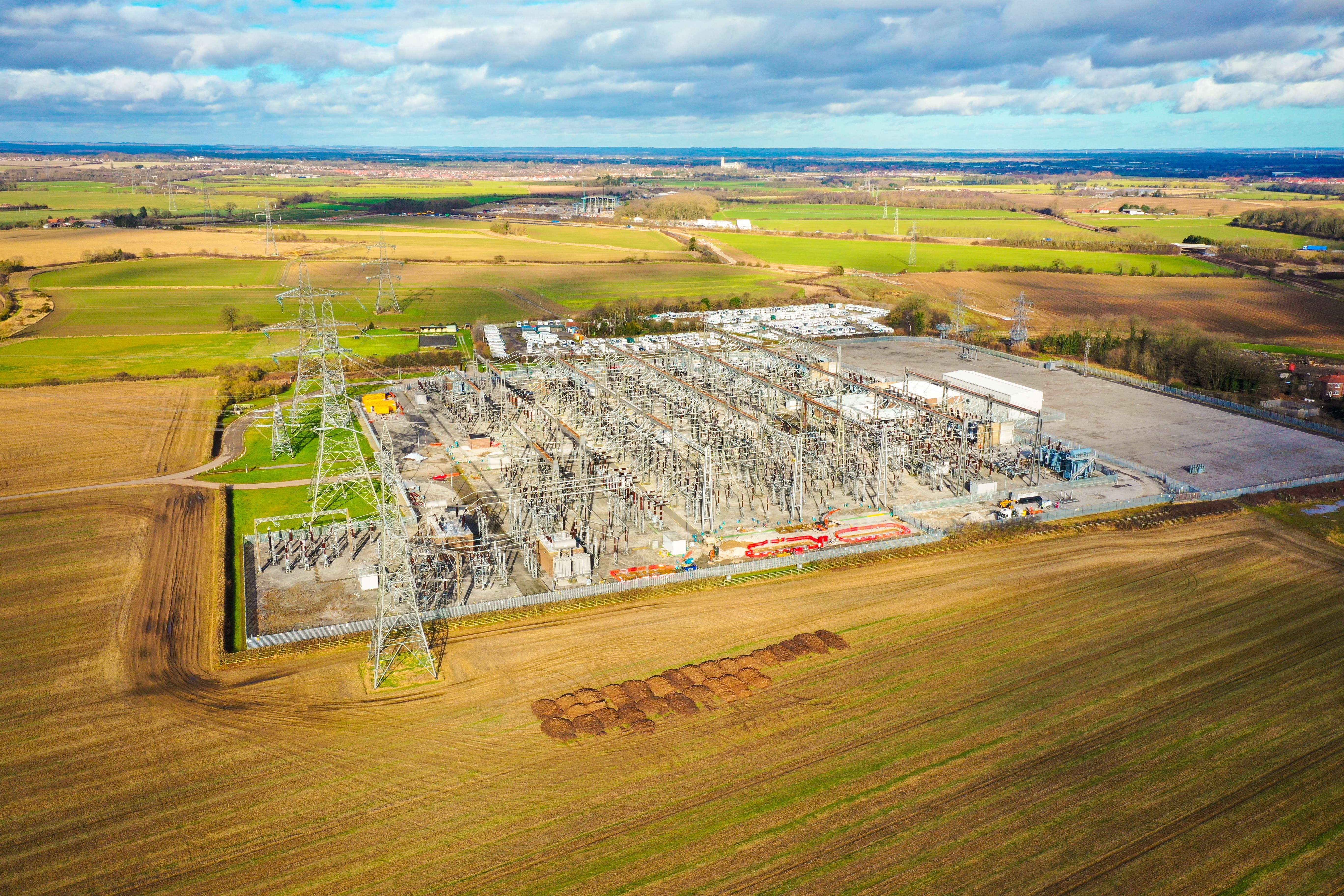 Drone Pixels UK / Shutterstock.com
INVESTMENT firm Harmony Energy has announced that its huge battery energy storage project based at its Pillswood site in the UK is now online. 
Situated near Hull, East Yorkshire, the 98 MW/196 MWh facility employs Tesla 2-hour Megapack technology systems which have the equivalent battery capacity to power around 300,000 UK homes for two hours. Tesla's algorithmic trading platform, Autobidder, will operate the project, says Harmony. Autobidder is a tool similar to automated stock traders, but instead of trading stocks, energy is traded. It operates in real-time for energy assets like Tesla's Powerpacks, Powerwalls, and Megapacks, and it essentially sells or trades as much power as the batteries can store. 
"Batteries are highly flexible assets, but they require smart strategies and software to realise their full value," Autobidder's website explains. "Autobidder allows owners to realise this value by handling the complex co-optimisation required to successfully stack multiple value streams simultaneously." 
The trading platform is already being used to operate facilities such as Harmony's Holes Bay and Contego projects in the UK, and at Hornsdale Power Reserve (HPR) in South Australia. 
Harmony currently has five battery energy storage systems under construction which are due to be switched on between now and October 2023. The firm is also looking to acquire three new pipeline projects which will increase its overall portfolio to nine projects with a total capacity of around 500 MW/1 GWh. 
Pillswood is a two ha site adjacent to the Creyke Beck electricity sub-station that connects East Yorkshire to the UK National Grid. Plans are already underway for the National Grid facility to receive electricity generated from Dogger Bank, an offshore wind farm being developed in three phases 130 km and 190 km from the North East coast of England at its nearest points. Once complete, the joint venture between SSE Renewables, Equinor and Vårgrønn will become the world's largest offshore wind farm.  
Each phase will have an installed generation capacity of 1.2 GW and represents a multi-billion pound investment. The wind farm has an expected operational life of around 35 years, and once up and running it will be capable of powering up to 6m homes. Together, the wind farm and battery system will create one of the region's biggest land-based energy hubs. 
"The completion and energisation of the Pillswood project is a significant milestone for the company, being the first of the portfolio to be energised," said Peter Kavanagh, Director of Harmony Energy Advisors. "Battery energy storage systems are essential to unlocking the full potential of renewable energy in the UK. These projects are not supported by taxpayer subsidy yet can offer shareholders attractive returns in a variety of market conditions."